Below we have provided a guide to all the icons that a player will see in the game, as well as brief descriptions on what they do. If you have any questions about these, please contact our Support team!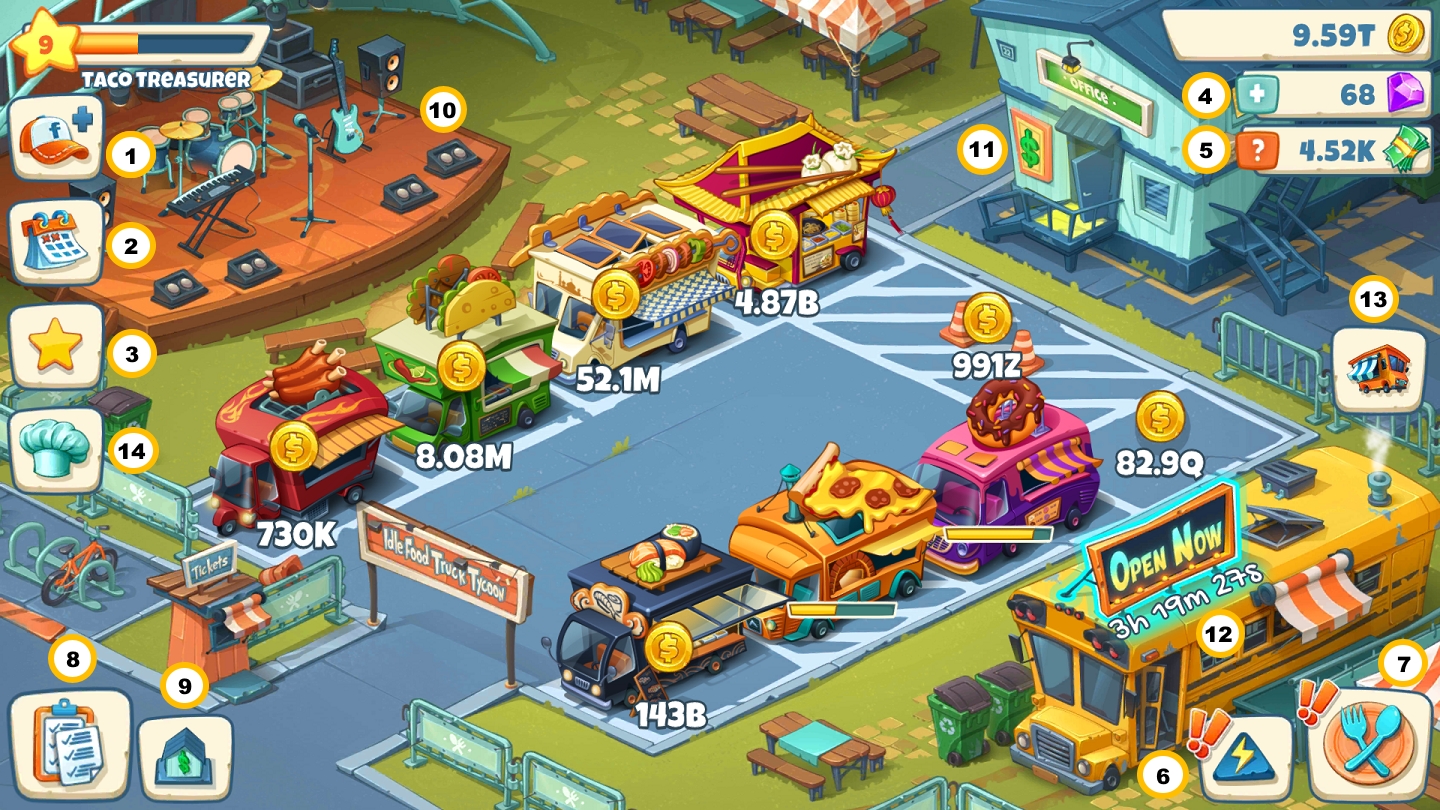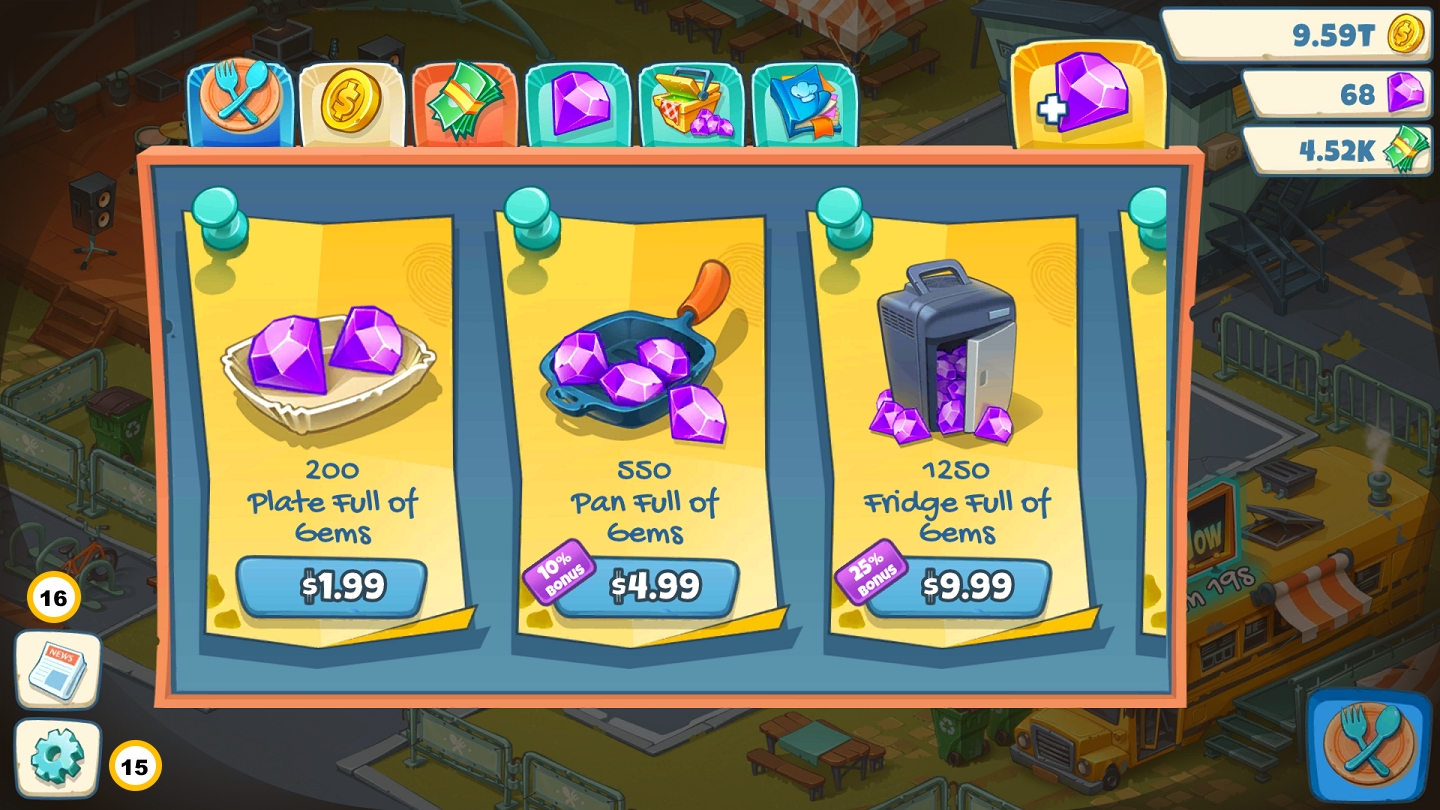 1. Connect to Facebook: Earn fun gifts and Friend Bonuses!
2. Daily Rewards: Claim your free Daily Reward gift every 24 hours.
3. Achievements: Reach milestones in the game and be rewarded with Gem prizes.
4. Gem Balance: This button connects players to the store to purchase more Gems.
5. Cash Stockpile: Your total Cash profits earned throughout playing. There are also multiple places to Cash In for profit bonuses.
6. Upgrade Mode: Upgrade the production of your Food Trucks to earn more profits. Each upgrade costs Gold Coins; you can see the cost for each truck beside it.
7. Shop/Store: Here you can use in game currency to purchase upgrades for your Food Trucks, as well as purchase more Gems.
8. Goals: Complete Goals to earn fun prizes!
9. Cash In: Cash in your Gold Coins at the end of the day for a nice Cash bonus. This will effectively reset your Food Truck park to start a brand new day. You can also do this from the building in icon 11.
10. Hire A Band: Hire a band to draw the crowd in, and boost your profits 10x for 30 seconds.
11. Cash In Station: Cash in your Gold Coins at the end of the day for a nice Cash bonus.
12. Bus Open Sign: Boost your profits 2x by turning on the Open Now sign on the Bus.
13. Truck Collection: View and share all the Food Trucks you've collected. Unlock pieces for Trucks by collecting Recipe Books. Each Recipe Book unlocks a quarter of a truck. *Duplicate may occur.
14. Active Tournament: Complete your Goals to participate in a Tournament, and win fun prizes!
15. Settings Menu: This is the menu where you can contact Support, connect to social media and adjust your game settings.
16. News: Keep track of updates, events and giveaways by reading the News page. Stay tuned for more!