Ahoy Matey!
Yar be lookin' to do some fishin'? The let's be gettin' started! Click the Boat to bring in yer' haul, and earn Gold Coins. Collect enough o' them Gold Coins to complete yer' first Milestone.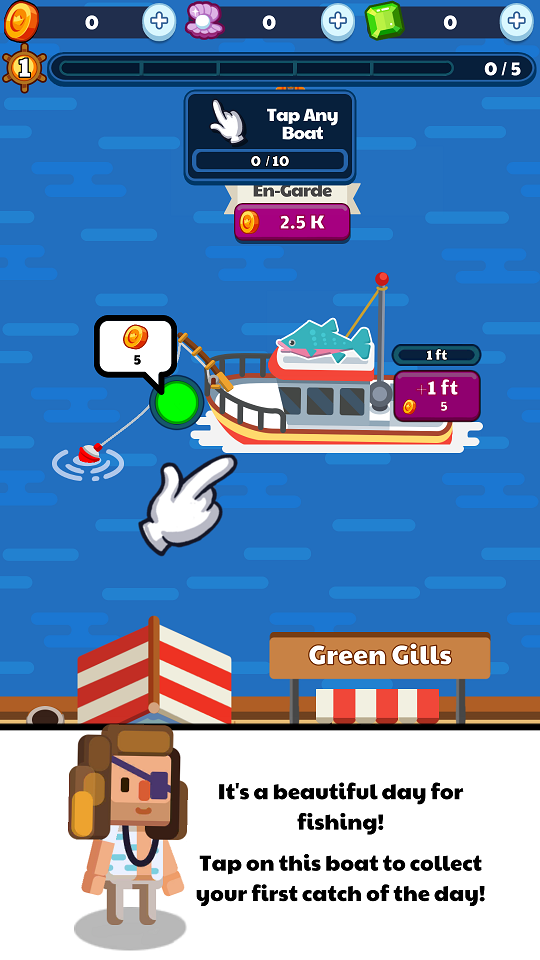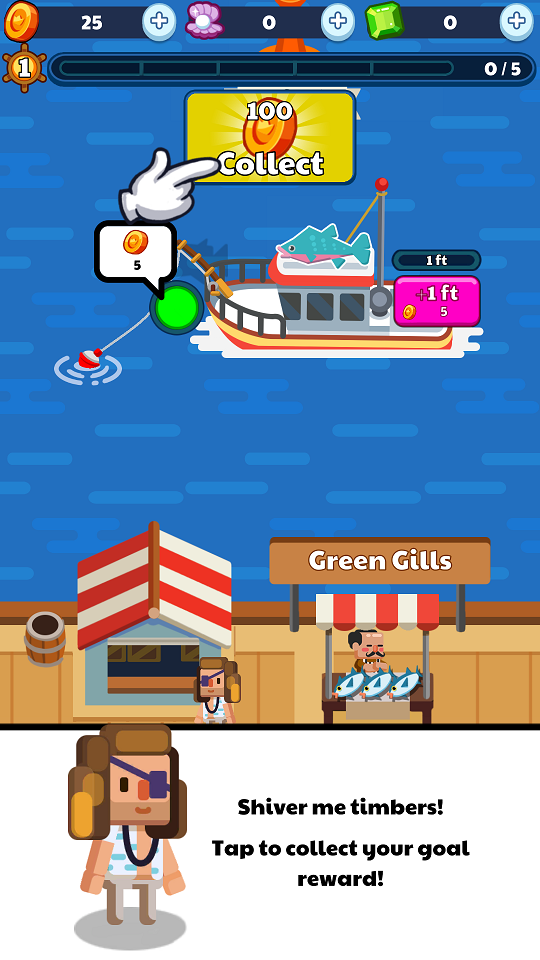 Don't ye forget, the deeper the water, the better yer' haul! Tapping the ol' upgrade button will lengthen yer' line, and help ye catch a larger bounty. Ne'er forget to collect yer' reward. Arrr!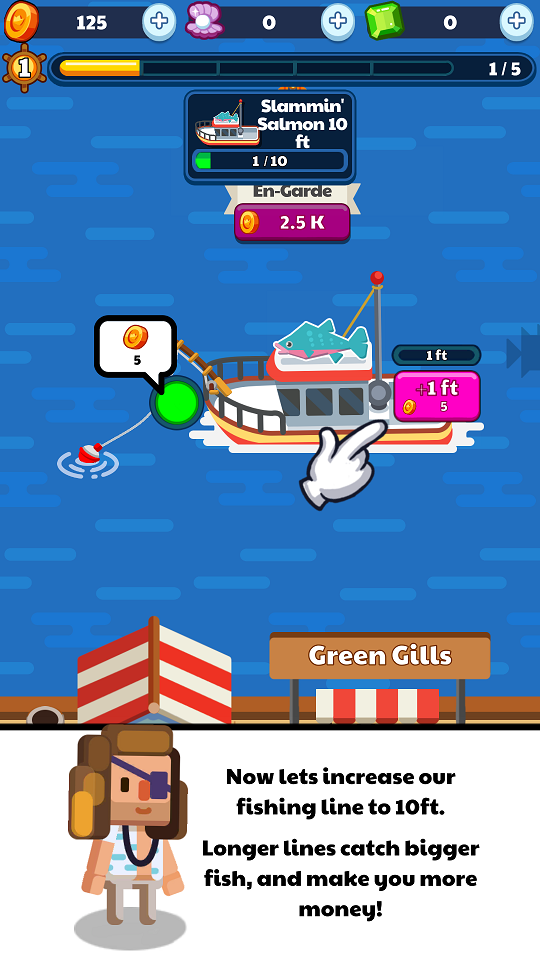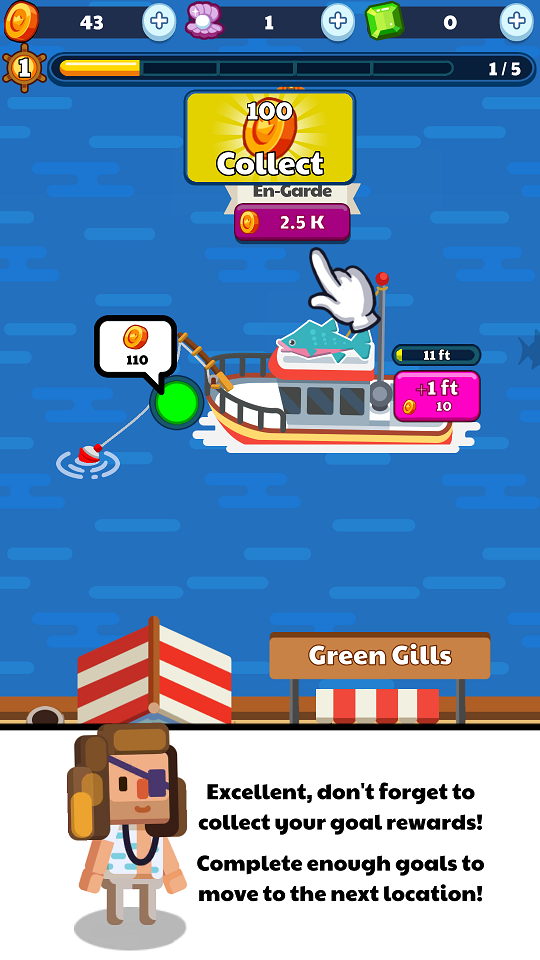 Unlockin' more Boats, means more profits for ye. To unlock the next Boat, click the Buoy at the top o' yer' game screen, once ye have the Coin fer' it.  Ye can also use the 1x or Max button to upgrade yer' each Boat. But Fishermen (and Women) be ware, it'll cost ye in Gold Coins to do so.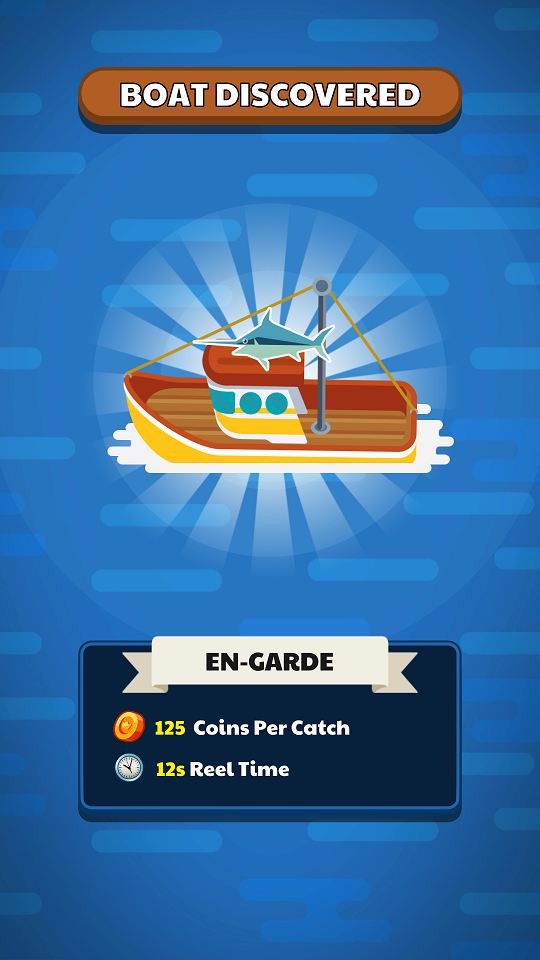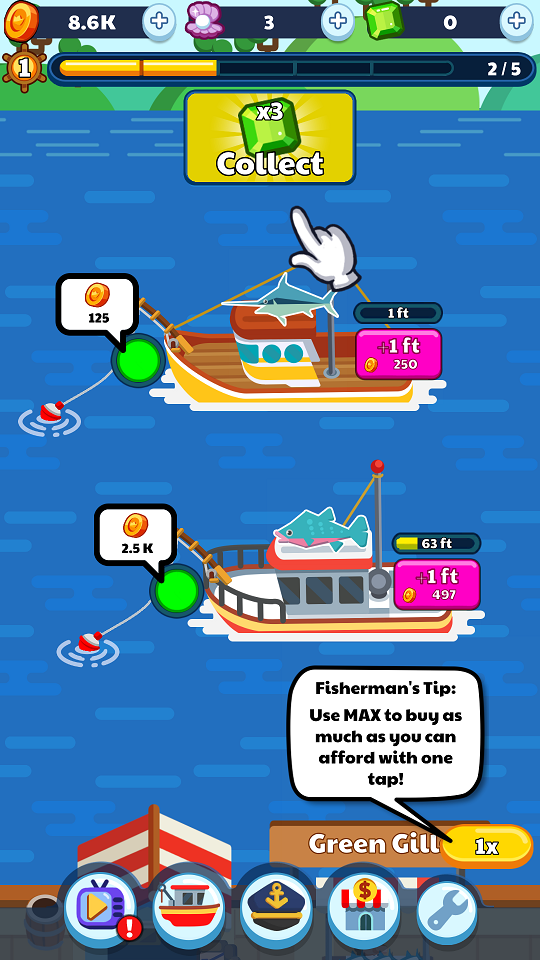 Now all ye Scallywags be'er not be forgettin' to keep up with the ol' Maritime TV! By watchin' a short video ye can earn a tidy boost to yer' profits. Aye, and watchin' more'll only add more time too.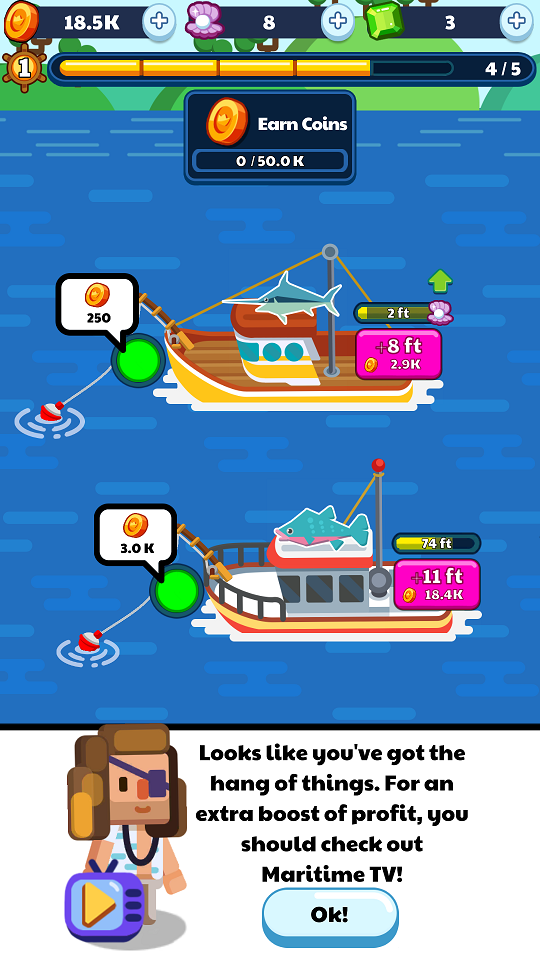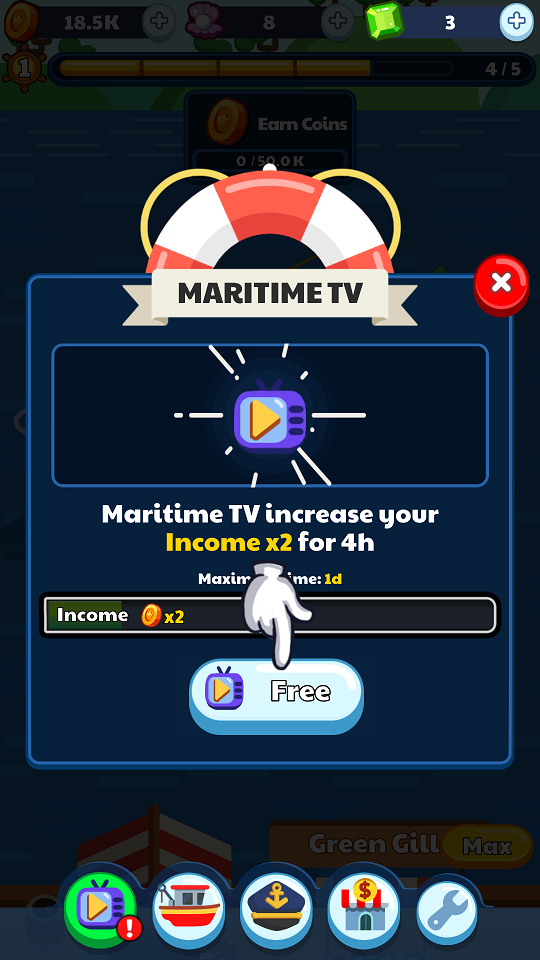 When ye fished the waters dry it be time to move on to another location. Once yer' milestone be complete, tap the Next Location button at the top o' yer' game screen. This be the way to unlock yer' next destination. And, oh look, ye get some free treasure too. Arrr!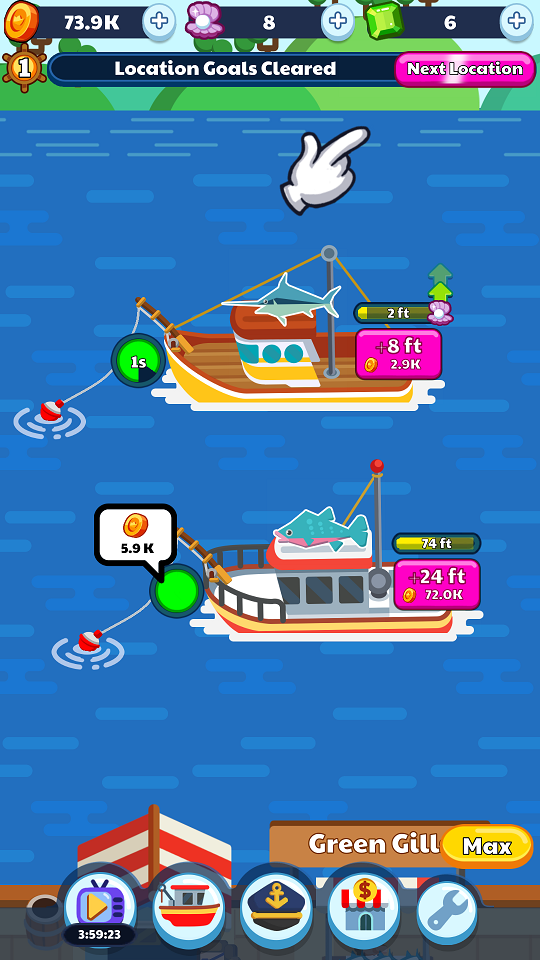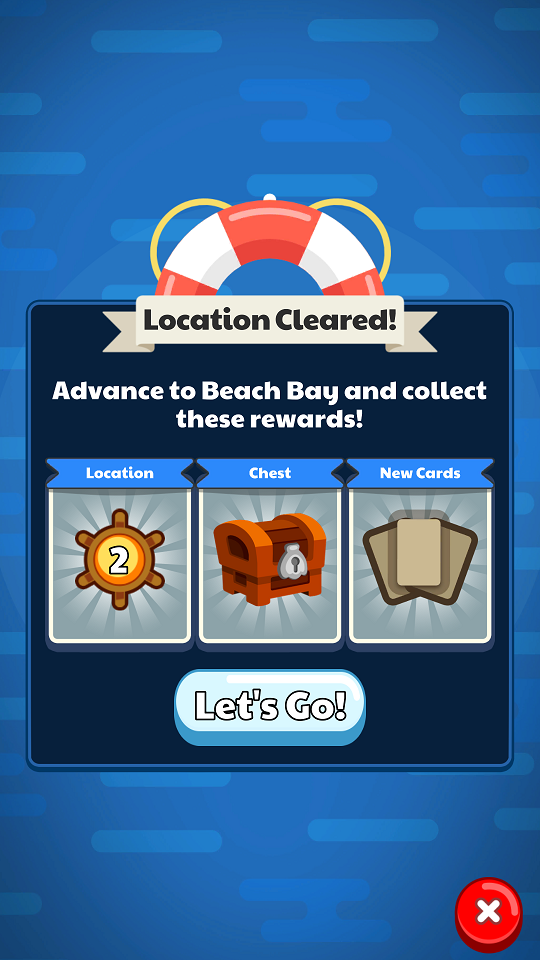 And that be the gist of how ye start yer' new life in Fishin', lads and lasses. Should ye ever be in need o'assistance, don't hesitate to send a flag up to our Support team for aid. Enjoy, and may the winds always be in yer' favor!