Ahoy Captain! Below is a list of the common Icons you'll see in the game, as well as a preview of the Fishing Store, Captain & Boat Collection menus. For in-game information, check out our Game Guide.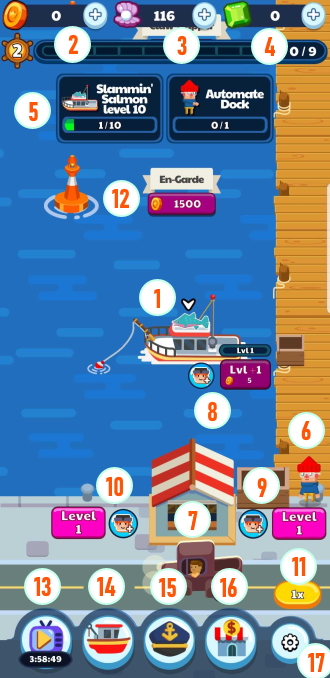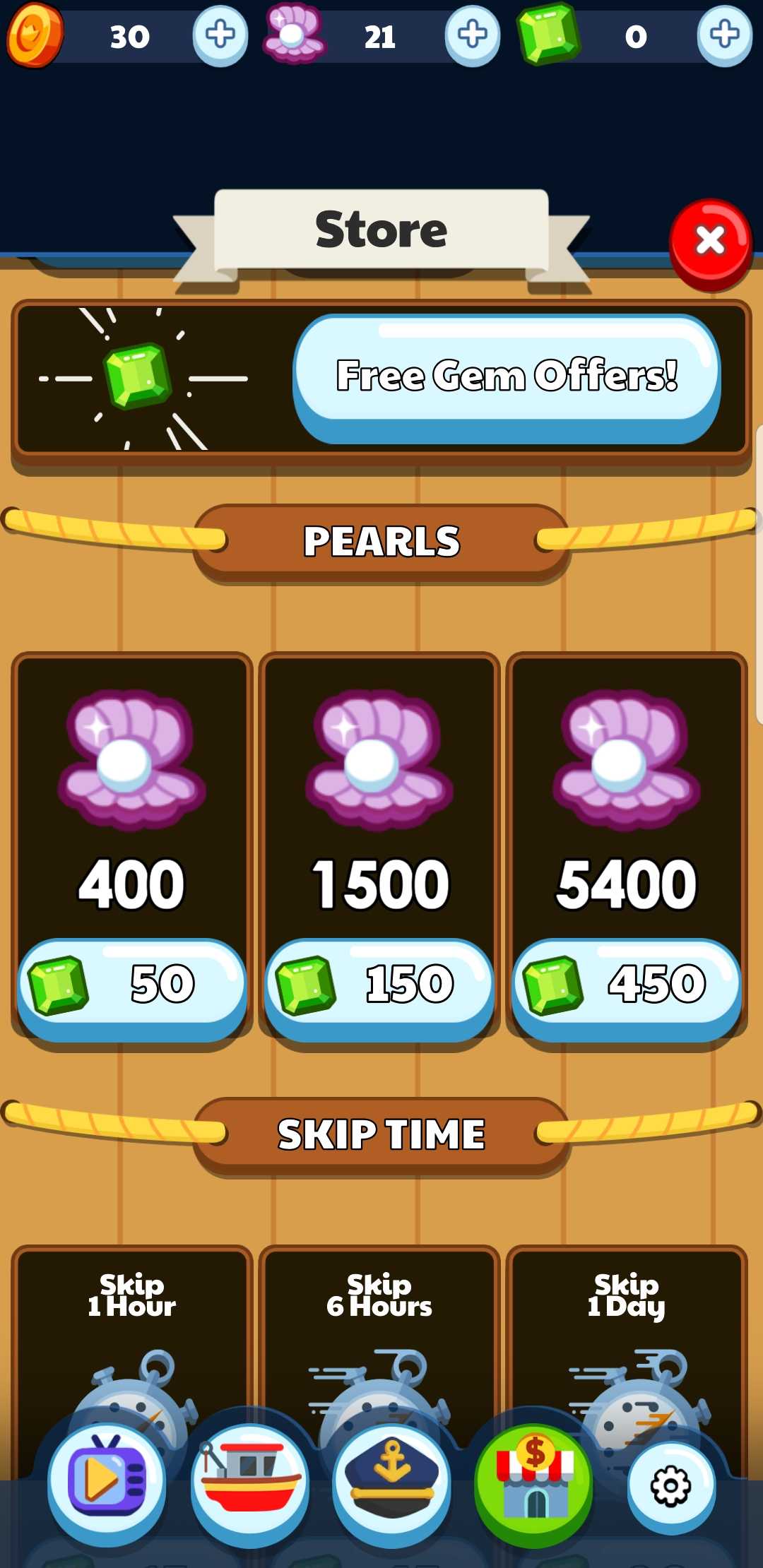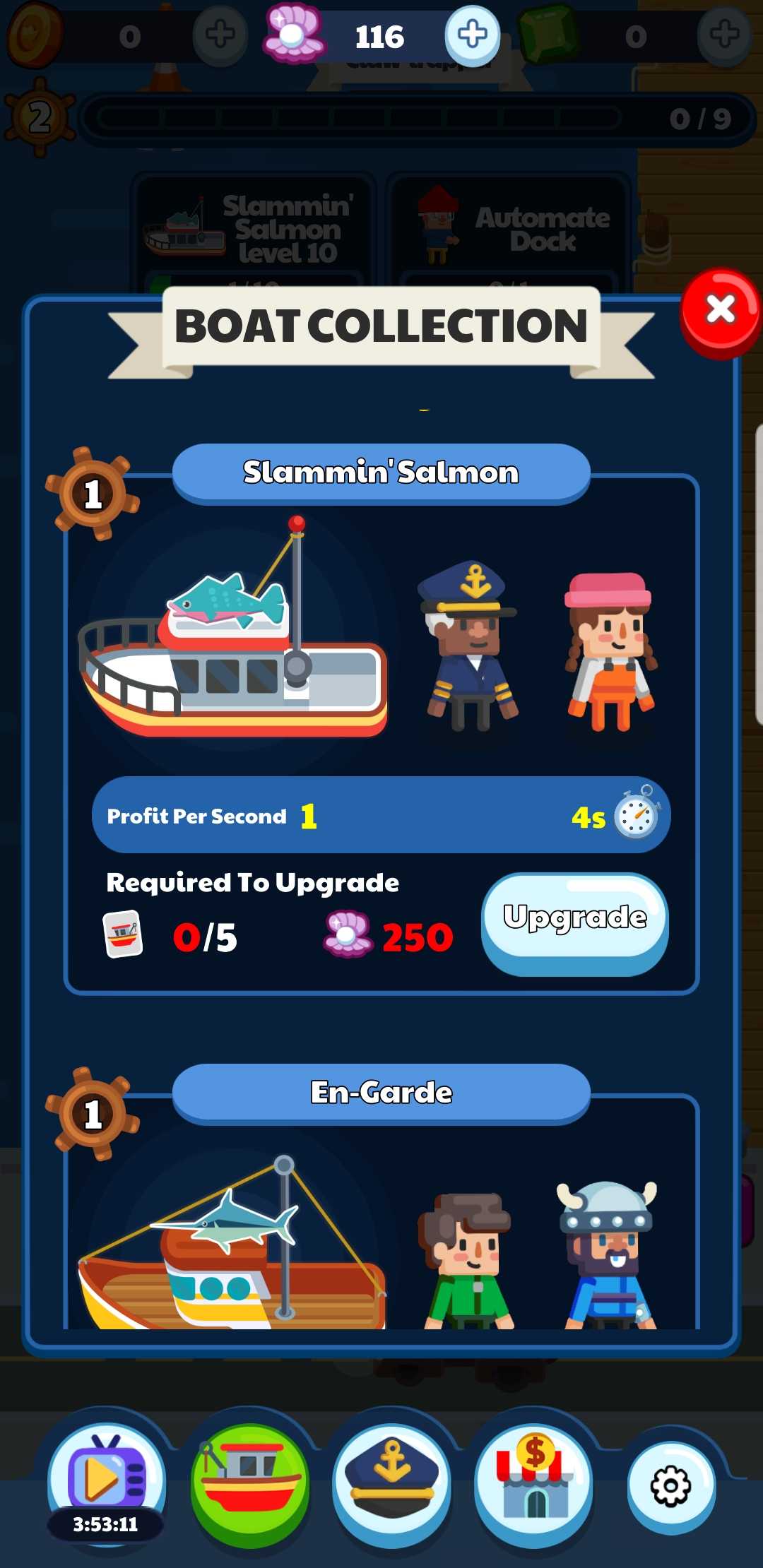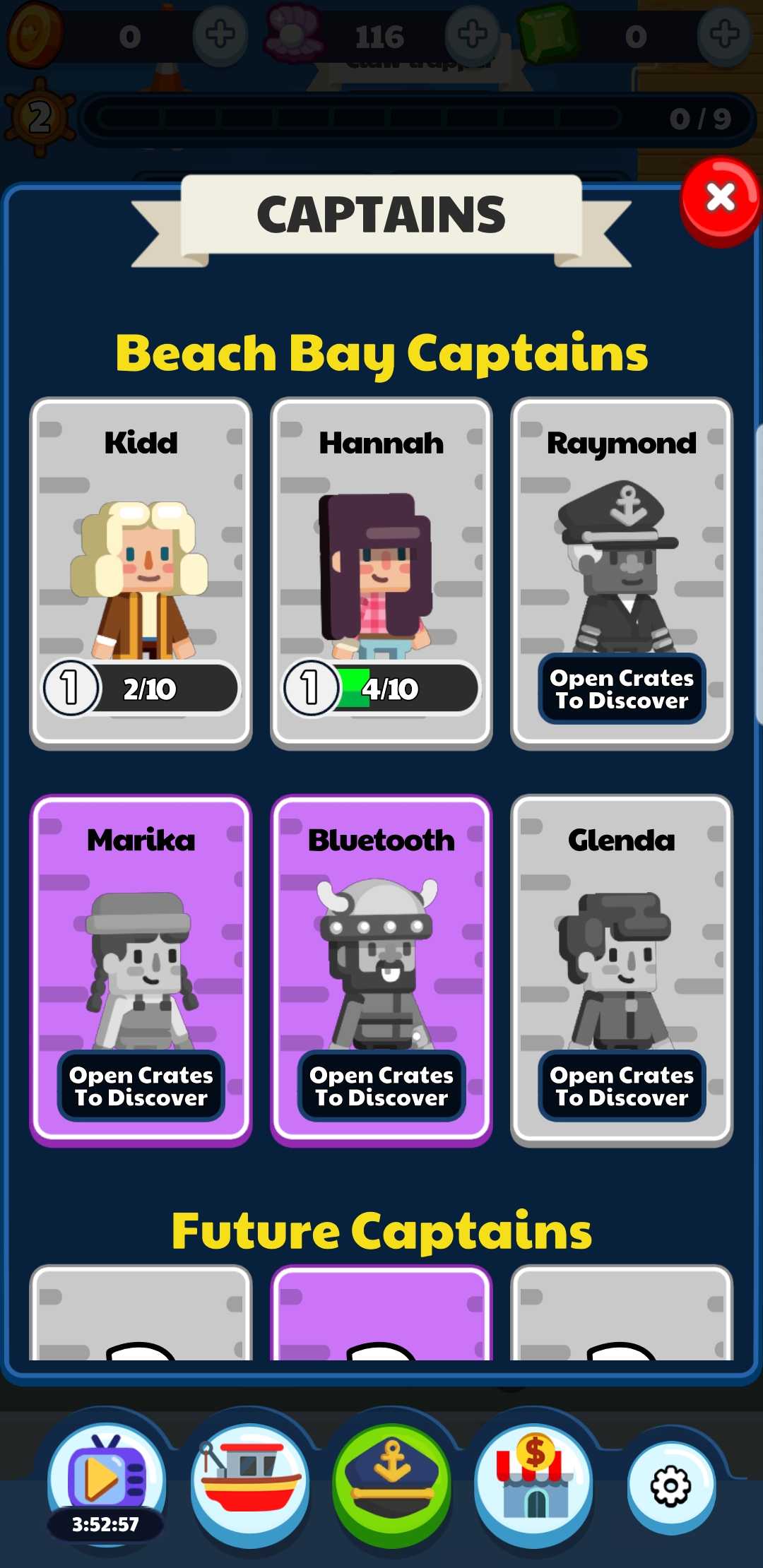 1. Fishing Boats: Tap or automate your Fishing Boats to collect fish.
2. Gold Coins: This indicated your total amount of Gold Coins.
3. Pearls: Pearls are another form of currency, used for upgrading Boat & Captain Cards.
4. Gems: Use your Gems to purchase store items or skip videos.
5. Progress Bar & Goals: Goals will be listed below your Progress Bar. Complete Goals to earn Progress towards completing your current Fishing Location.
6. Dockhand: These little guys take your catch from the Docks to the Market Stalls. Without them, you won't make any gold!
7. Market Truck: Once the Dockhand delivers the catch to the Market Stall, the Truck will take it off to be sold.
8. Upgrading Levels: You can increase a Boat or Dock level by tapping the pink button. Each level you increase will cost Gold Coins. This price is indicated inside the button.
9. Assigning Captains: To assign a Captain to a Boat or Dock, click the Face Icon to open the Captains menu. When a Boat or Dock is ready to be automated, you will see a red exclamation point beside it.
10. Upgrading and Managing Trucks: This is the same process as upgrading and assigning Captains to your Boats and docks.
11. Min/Max Button: If you want to fully maximize or minimize the amount you increase a Boat, Dock or Truck level, you can do so by switching the Max or 1x button.
12. Purchasing Boats: Add more vessels to the water by purchasing more Boats. The price per Boat is indicated in the pink button beside its correlating buoy.
13. Maritime TV: Click to watch a short video to receive a free 4 hour Boost!
14. Boat Collection: Open the Boat Collection menu to view and upgrade all the Fishing Boats you've collected.
15. Captains Menu: Open the Captains Collection menu to view and upgrade all the Captains you've collected.
16. Fishing Store: Purchase additional helpful items such as Chests, Time Skips and other currencies - uses both in-game and real world currencies.
17. Settings Menu: Adjust game settings, view your Player Information or contact our Support team!