Welcome to Idle Fishing Story Events!
To participate in an Event, simply click the Event button shown on the right side of the game screen. As you enter the Event, you will see a list of all the possible rewards you can receive for participating!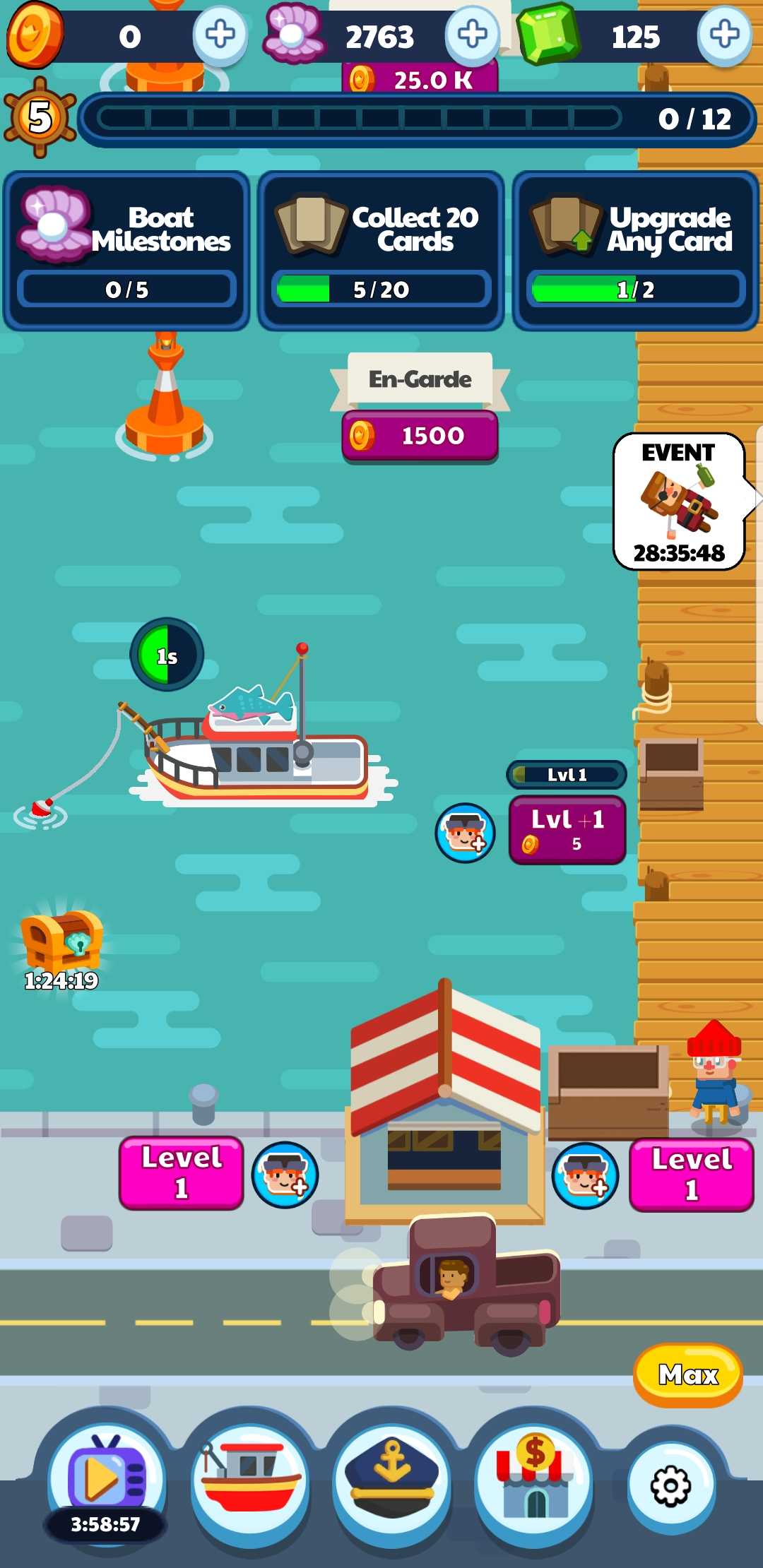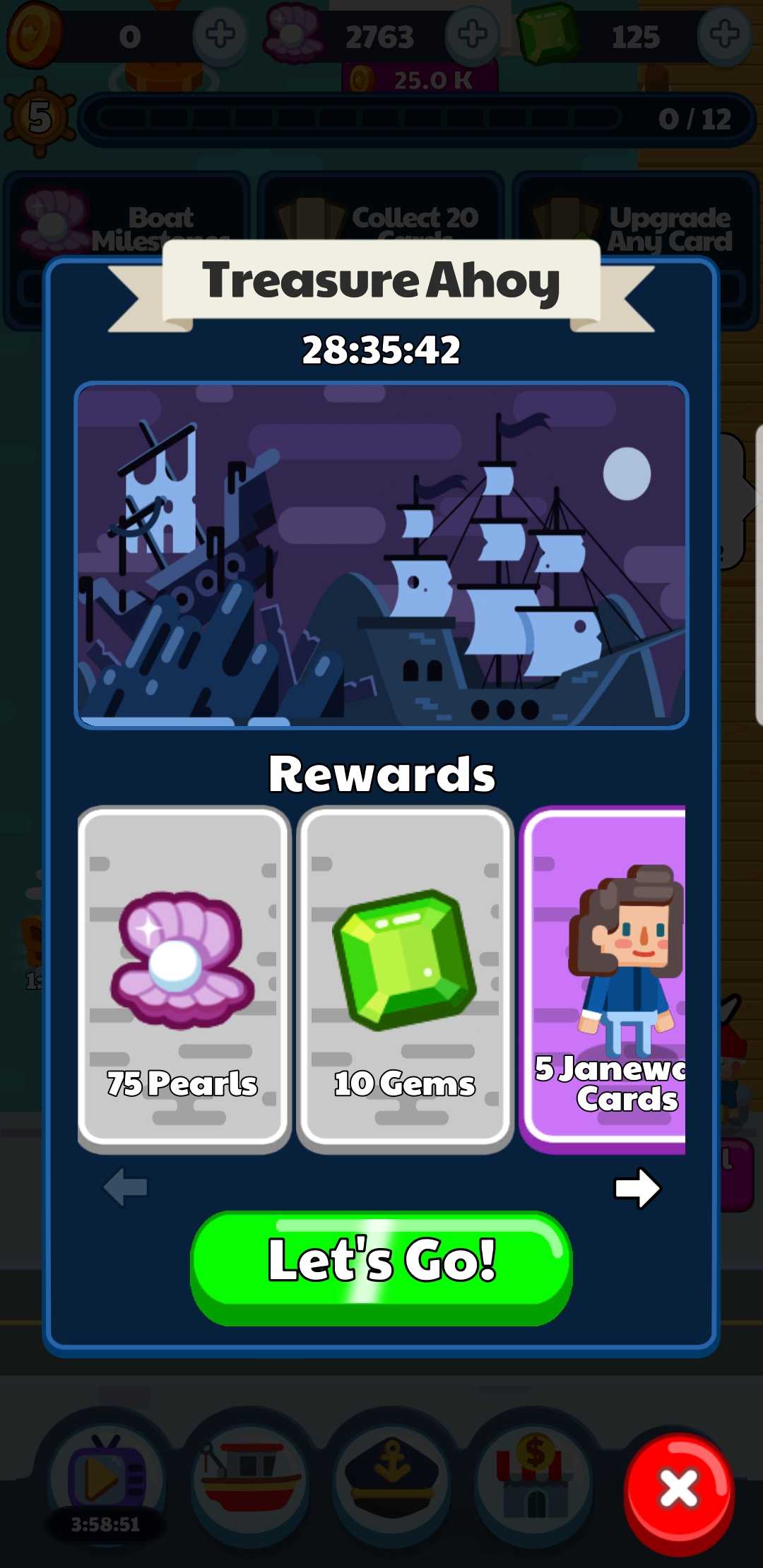 Events work much the same as fishing in a non-Event location: you have Goals to complete, as well as a Progress Bar to fill up. The more Goals you complete, the more prizes you'll earn. *Remember: any Event currency you earn does not transfer over to your regular fishing locations.
The green dots below the Progress Bar indicate the your prize level. For example: in the picture below, the first dot is lit up. This means that the first prize has been obtained! You can view the list of prizes any time in the Event by clicking the Gem icon in the word bubble. This menu will also show the amount of time left to complete the Event.
To receive your prizes, all participants must wait until the Event is over. Once the Event has ended, you will receive a notification to collect your winnings! If you are unable to do so once the time on the Event runs out, please contact our Support team team for aid.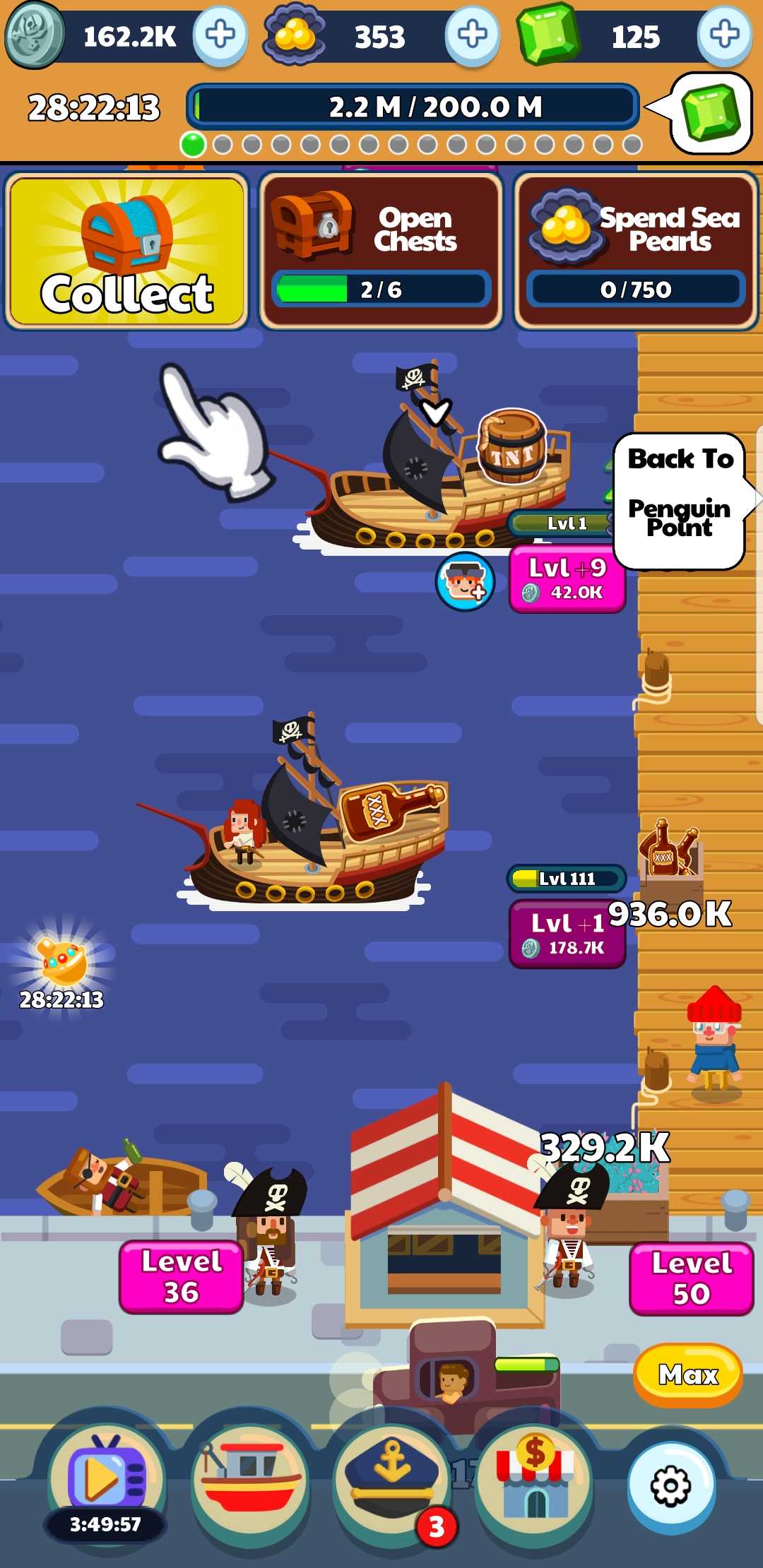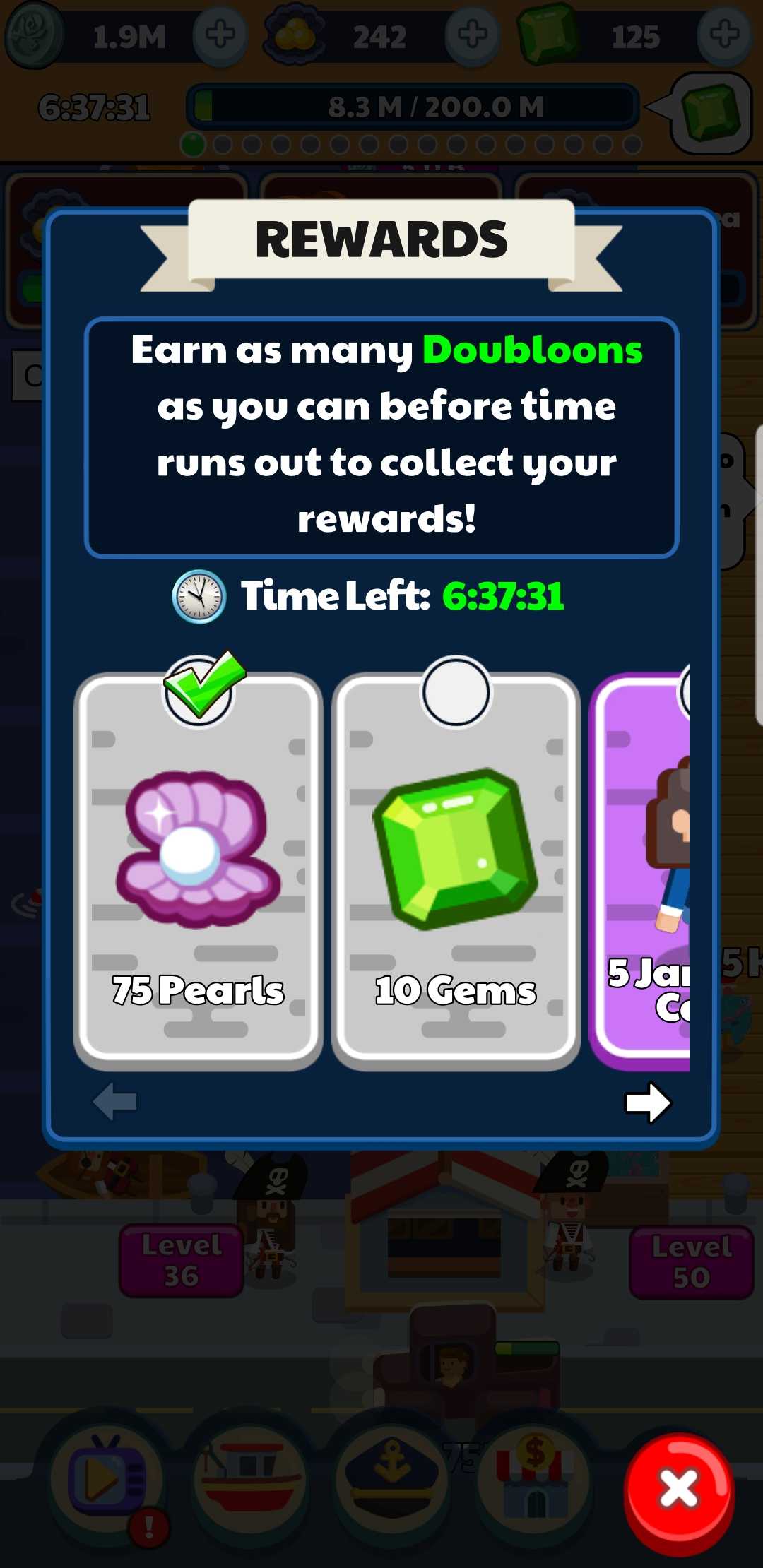 Want to return to your regular fishing spot? No problem! Click the Back To button on the right side of the game screen to return to the location you were fishing in before entering the Event. You can switch between regular and Event game play at any time using these buttons.
Best of luck to you Sailors!