So, ye be thirstin' fer a challenge, aye? Then cast yer lines in an event Matey. Arrrr!
 Aye, when an Event goes live, ye'll be able to enter by tappin' the Event icon to the side o' yer game screen. This'll load ye into a whole new map to explore, with new challenges fer ye to face! If at any point ye wish to return to yer original fishin' hole, ye can always hit the Return button to the side o' yer game screen. Don't ye be forgettin' ye can always review out list o' icons 'ere at the ol' Icon Guide.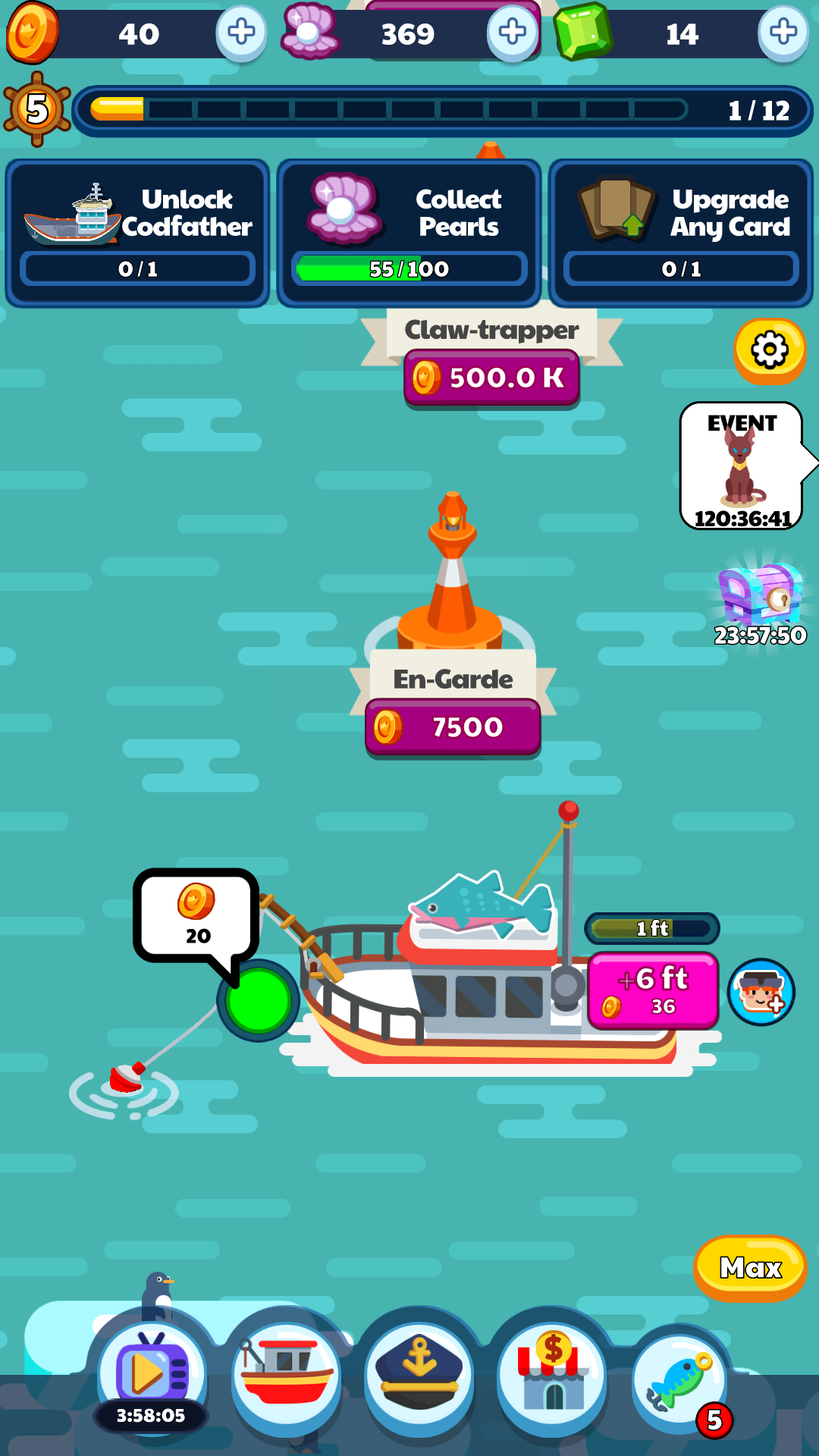 Once ye enter the Event, ye'll be needin' to complete yer Milestones to earn treasure. Arrr! Ye can see yer Milestones at the top o' yer game screen, as ye would a regular level. Fer each Milestone ye complete, ye'll be gettin' a green light on yer progress bar, as show below. The more milestones ye complete, the better yer bounty, aye!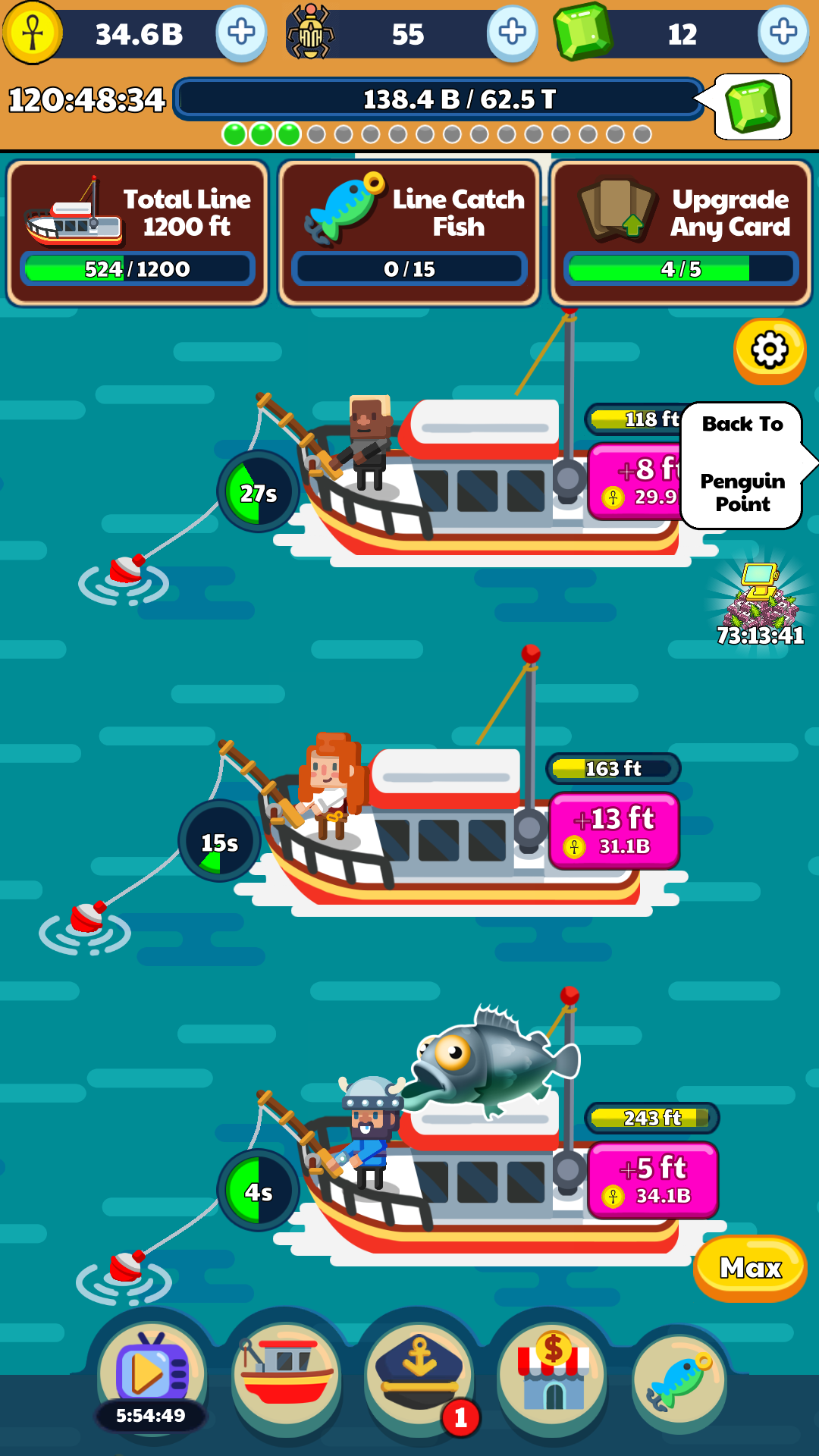 If you ever be curious as to what treasure ye'll be receivin', ye can always tap the Progress Bar up top! This'll give ye a menu, as shown below, o' all the treasure ye've earned. Each Milestone completed unlocks a new bounty! Ye can also see how much time ye have left in the Event in this window.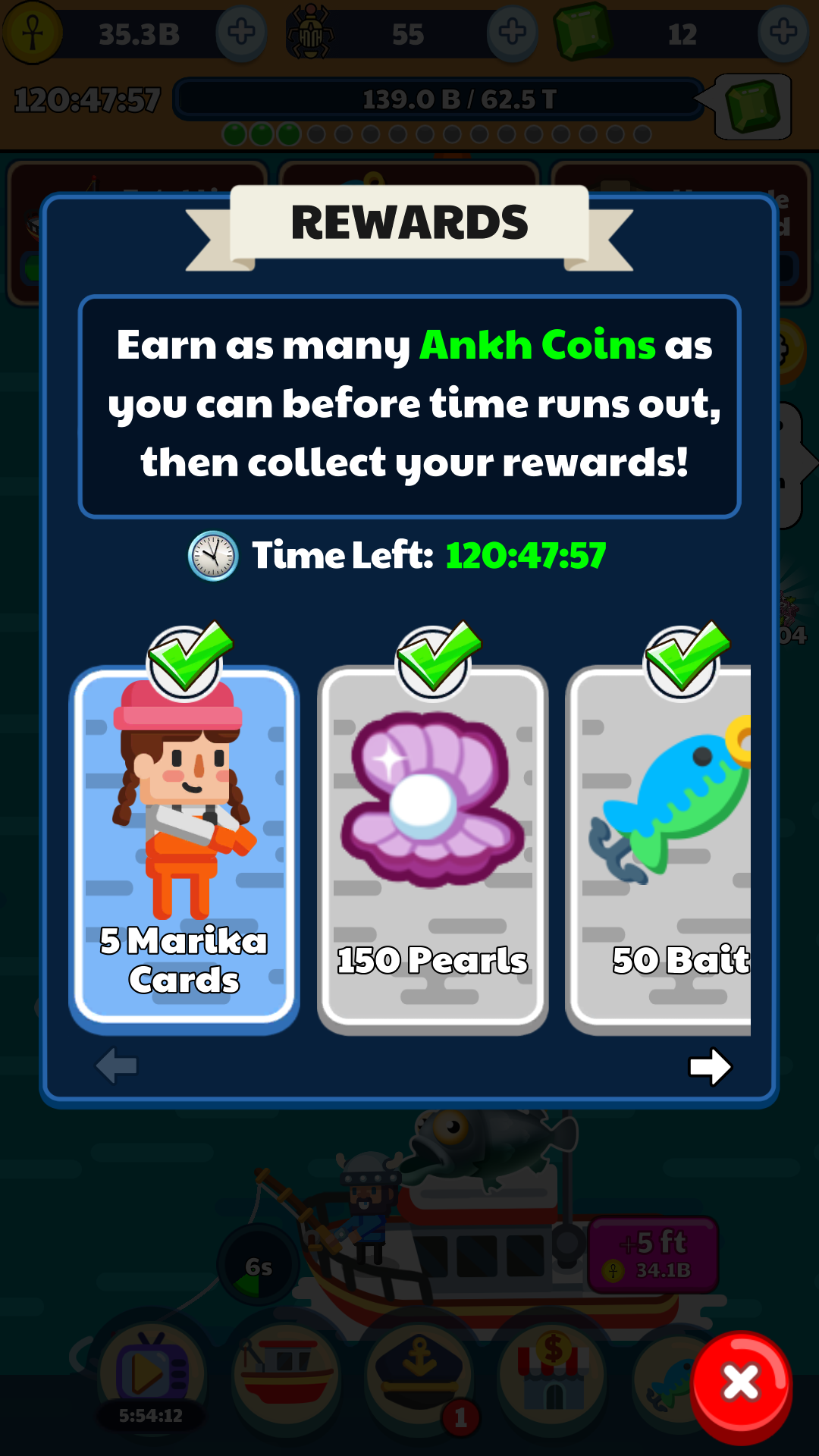 Remember Mateys, should ye ever be stuck in a spot o' bother, or ye didn't receive yer bounty, don't be shy to run a flag up to our  Support team for aid. Arrr!