What is the Limited Event?
Limited time events give you a chance to earn special and unique rewards. If you are able to reach the goals for the event, you earn prizes! Once the event ends you won't be able to go back, so make sure you hit your goals. Each event will have a different grand prize, such as a rare and valuable strain that you can plant back in your primary farm.
How can I participate?
Limited Events are open to all users who have completed the tutorial.
To go to the event, tap on the new icon that appears! (You get back to your main farm the same way, but by tapping the SUV icon) NOTE: Make sure you have the latest version of the game installed, and that your device has an internet connection!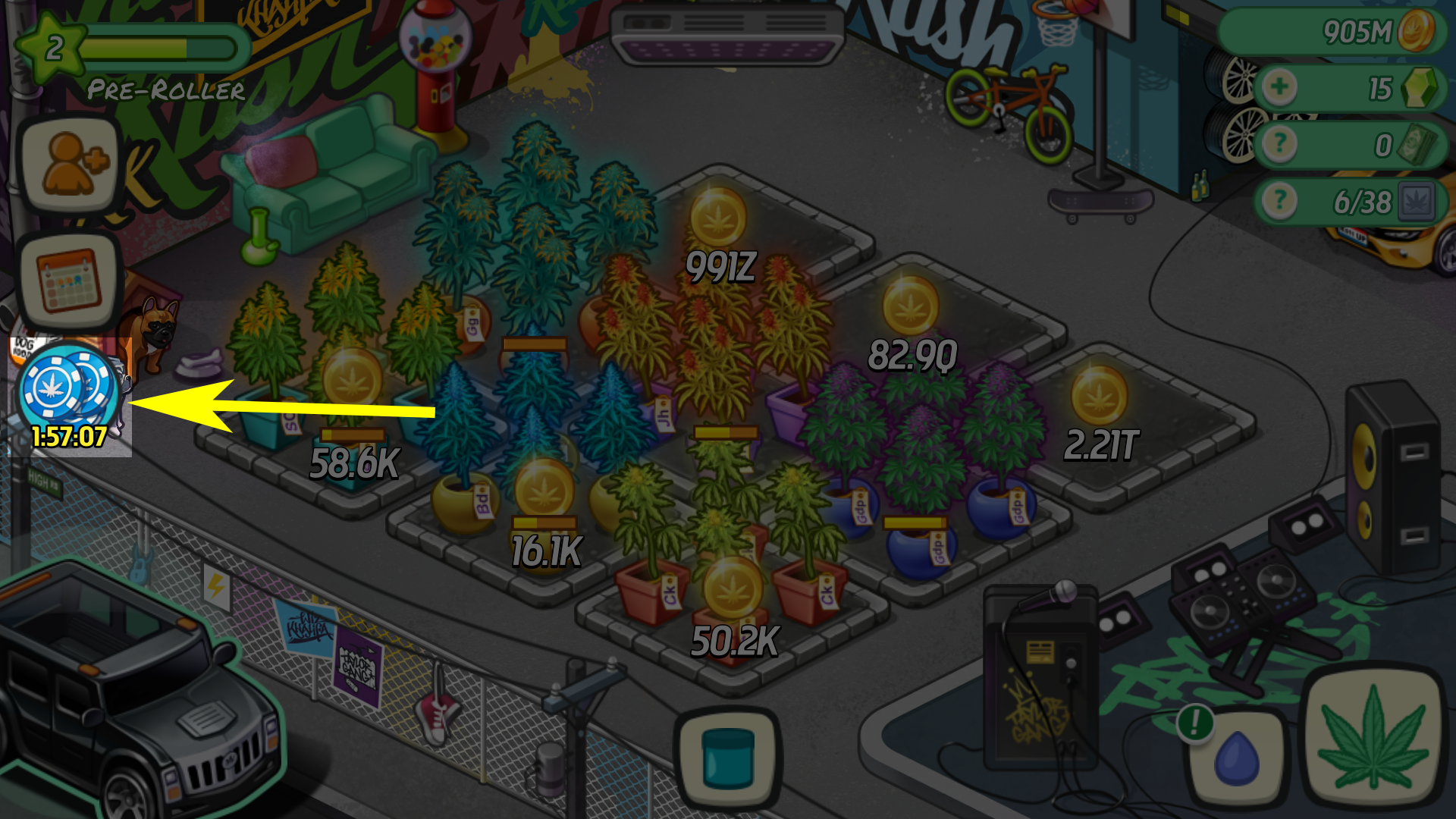 (Your event will probably have a different icon than the one shown here, as each event is different)
What is the goal of the event?
The goal of these events is to collect as many harvest points as you can, so that you can earn unique rewards. Each event will have it's own type of harvest related point, but the way those harvest points work is always the same.
Remember, you earn points by harvesting your weed. You harvest your weed in the Event location just the same as in your normal farm. When your car pulls up, tap it to harvest and earn your event points. You can tap here to view your progress and see which rewards you have earned so far: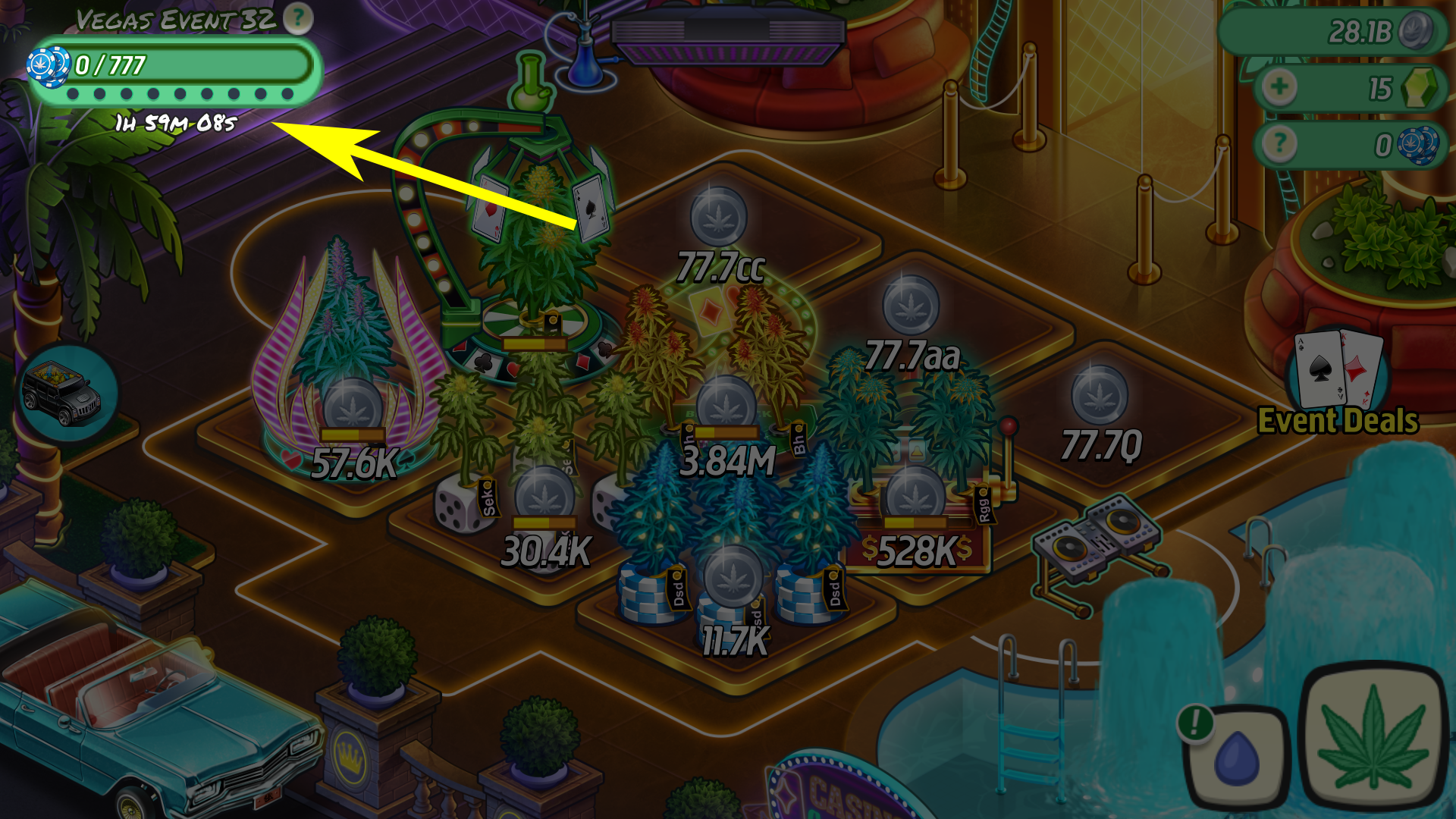 What is different about limited time events?
Limited time events have different timers on your plants, watering prices, and payouts than in your main farm. You need to figure out what the strategy is to best progress.

There is only one strain per plot in Limited Events, so make sure you keep them upgraded with water as often as possible.

Plot Upgrades
If you want to speed things up in your event, there is a Plot Upgrades tab that lets you spend gems on plot multipliers. These multipliers will boost your plot output for the duration of the event, even after you harvest. Plot upgrades are NOT required in any way, so only get these if you REALLY want to speed along your event.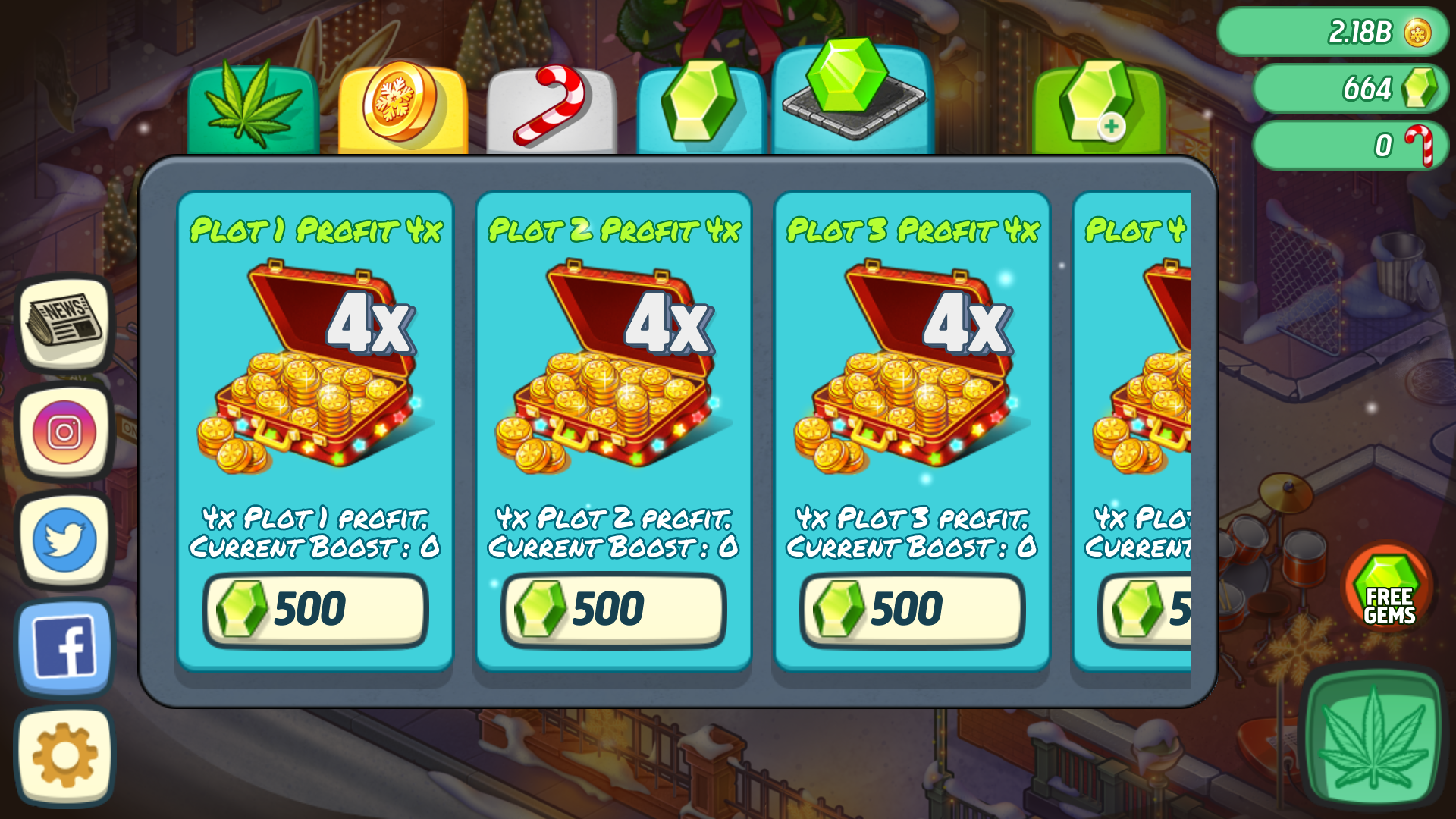 The DJ Boost is Free! (sorta)
The DJ Boost is now free to activate by watching an ad, just like in your main farm. Remember that the DJ boost will also activate your drone, which is a great way to earn coins. This free activation ability has a cool-down period.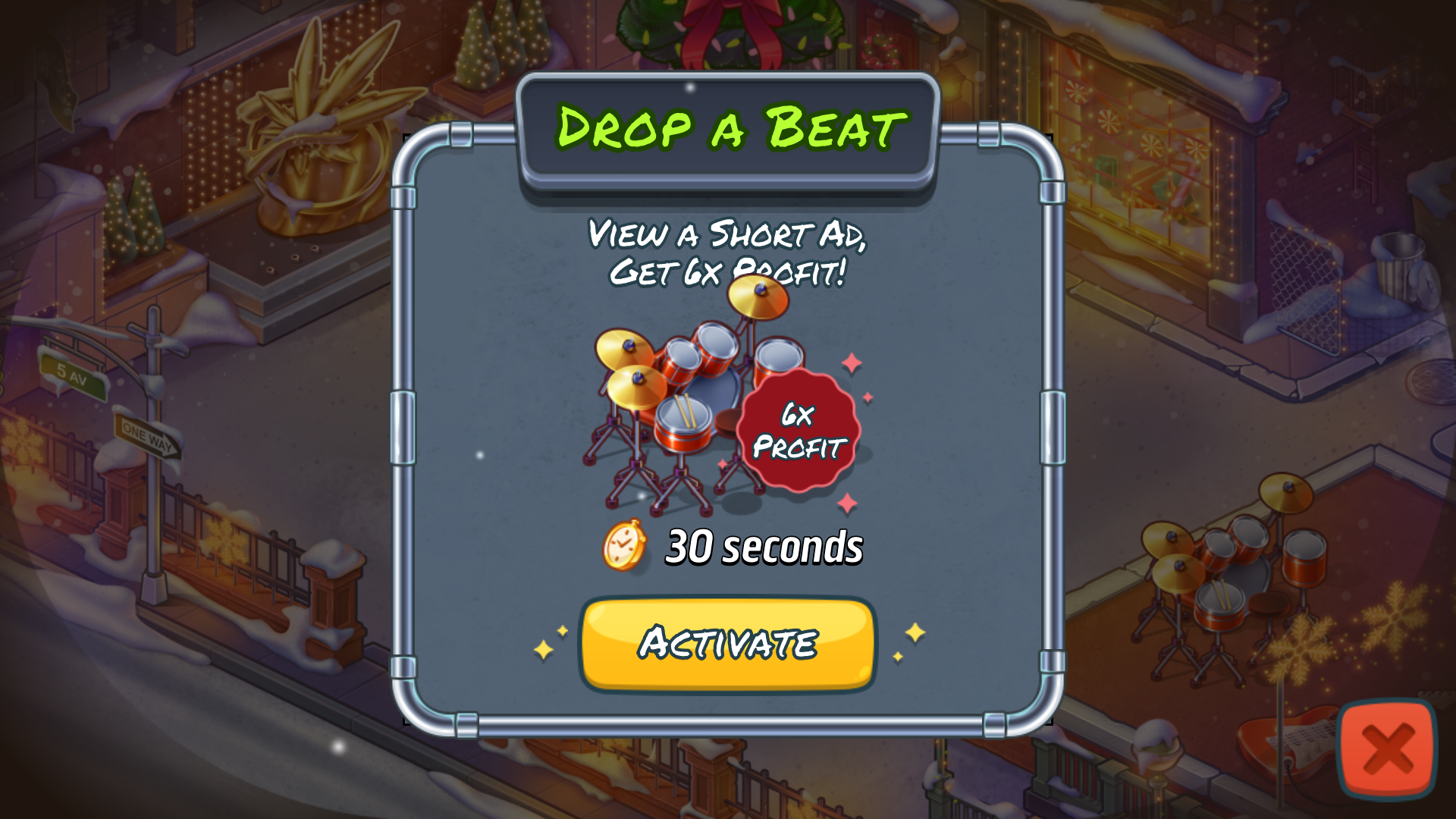 Daily Rewards
Most events have their own set of daily rewards! Visit your event farm every day to get free stuff and help you along with your progress. Simple, but it helps.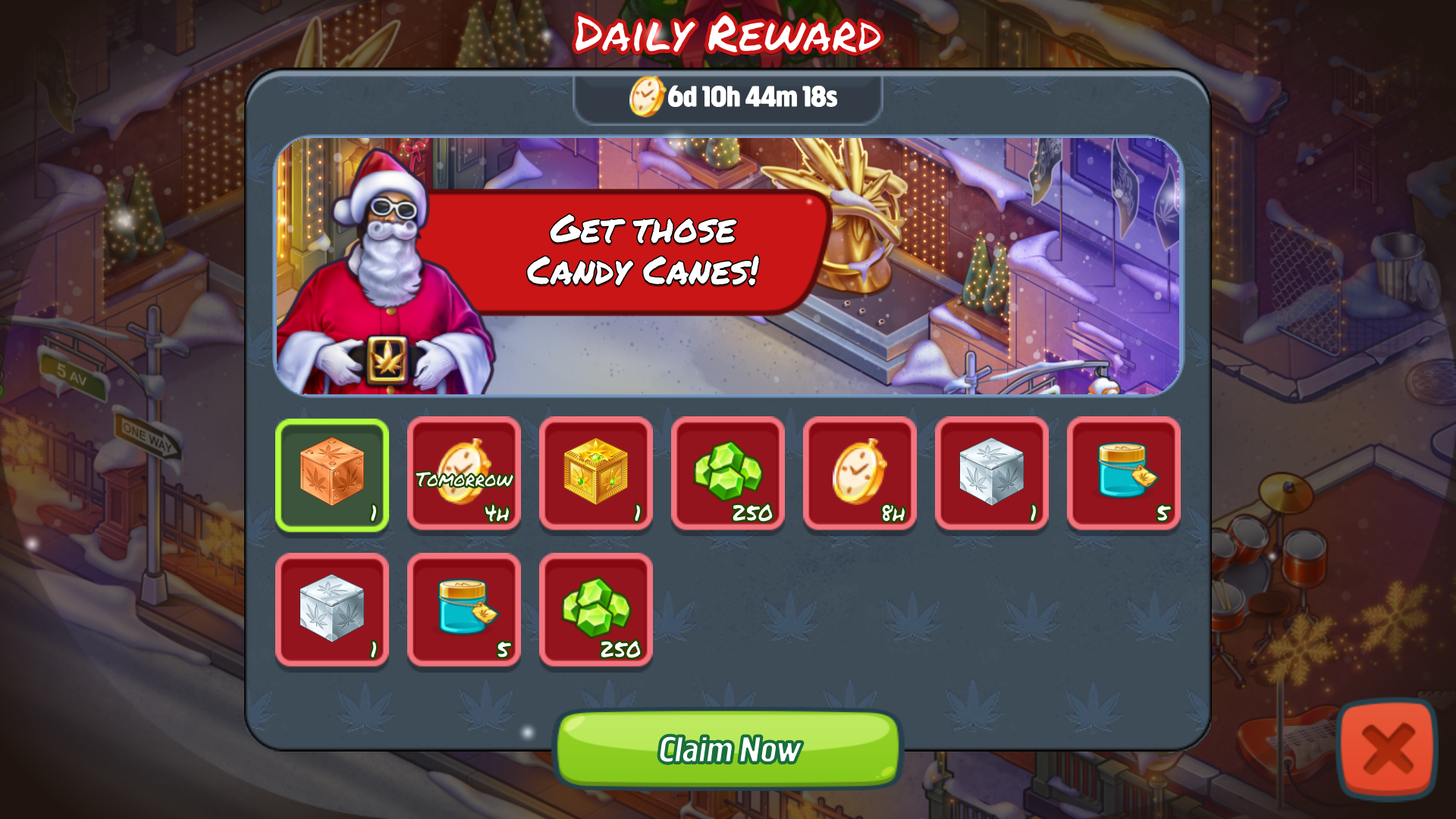 Event Leaderboards
Events are a contest too! Even after you collect all your prizes, you can still compete with other players for the top event positions.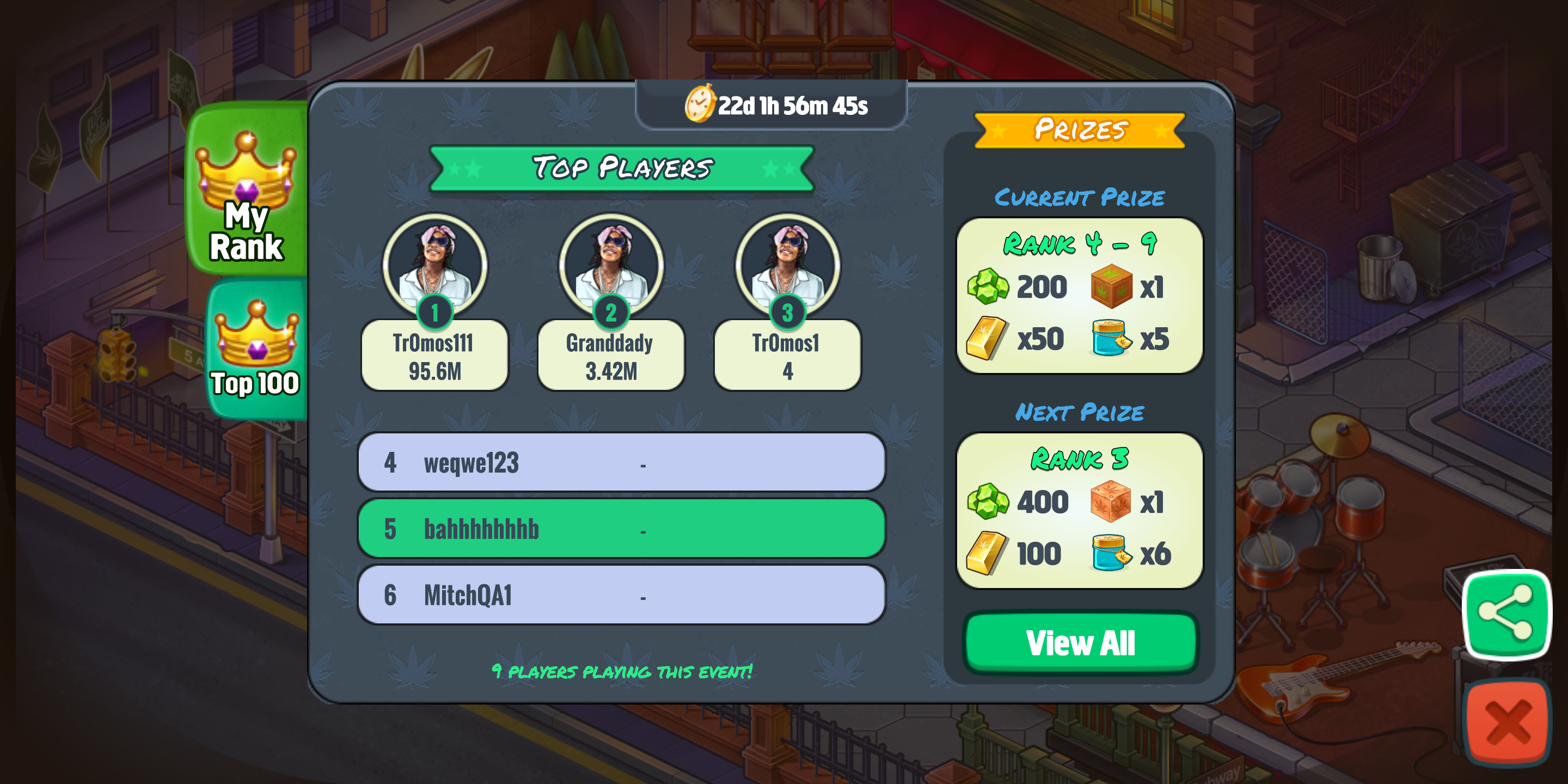 When the event ends, you will earn additional rewards based on your overall rank.
Any additional tips you can give?
Expect to harvest frequently, but always make sure you are profiting each time you do. Once you earn enough chips, use them to make your final 3 crops harvest faster!

Don't forget about the LED light, its boost is very important!