New to the game? Not a problem. Let's get started!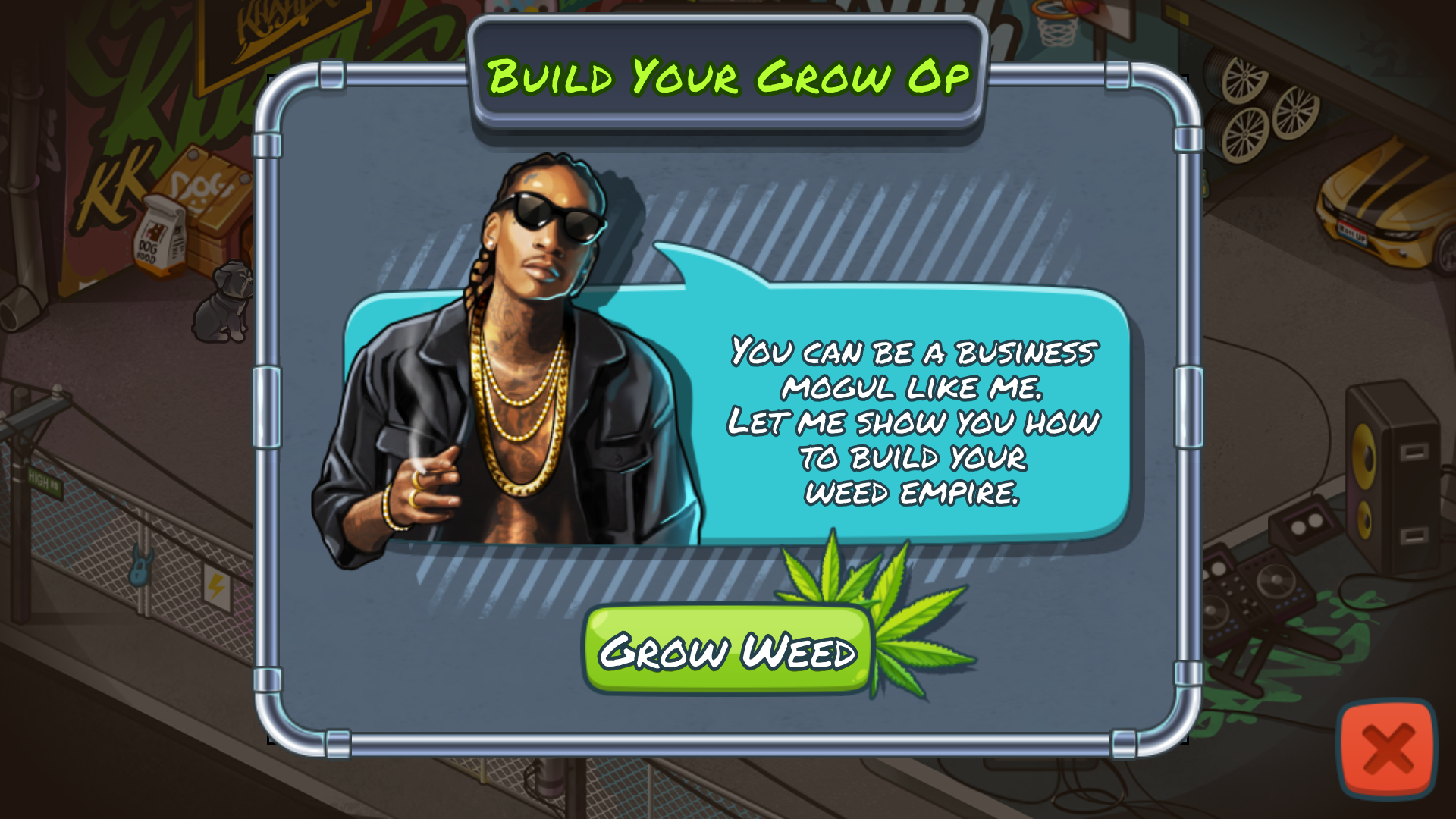 To start, you will need to tap on the first available plot to plant your first strain. When a plot becomes available, it will light up green, as displayed below. Tap the plot to open up your Strain menu. Select the Strain you wish to plant. The Strain will then show up where you planted it!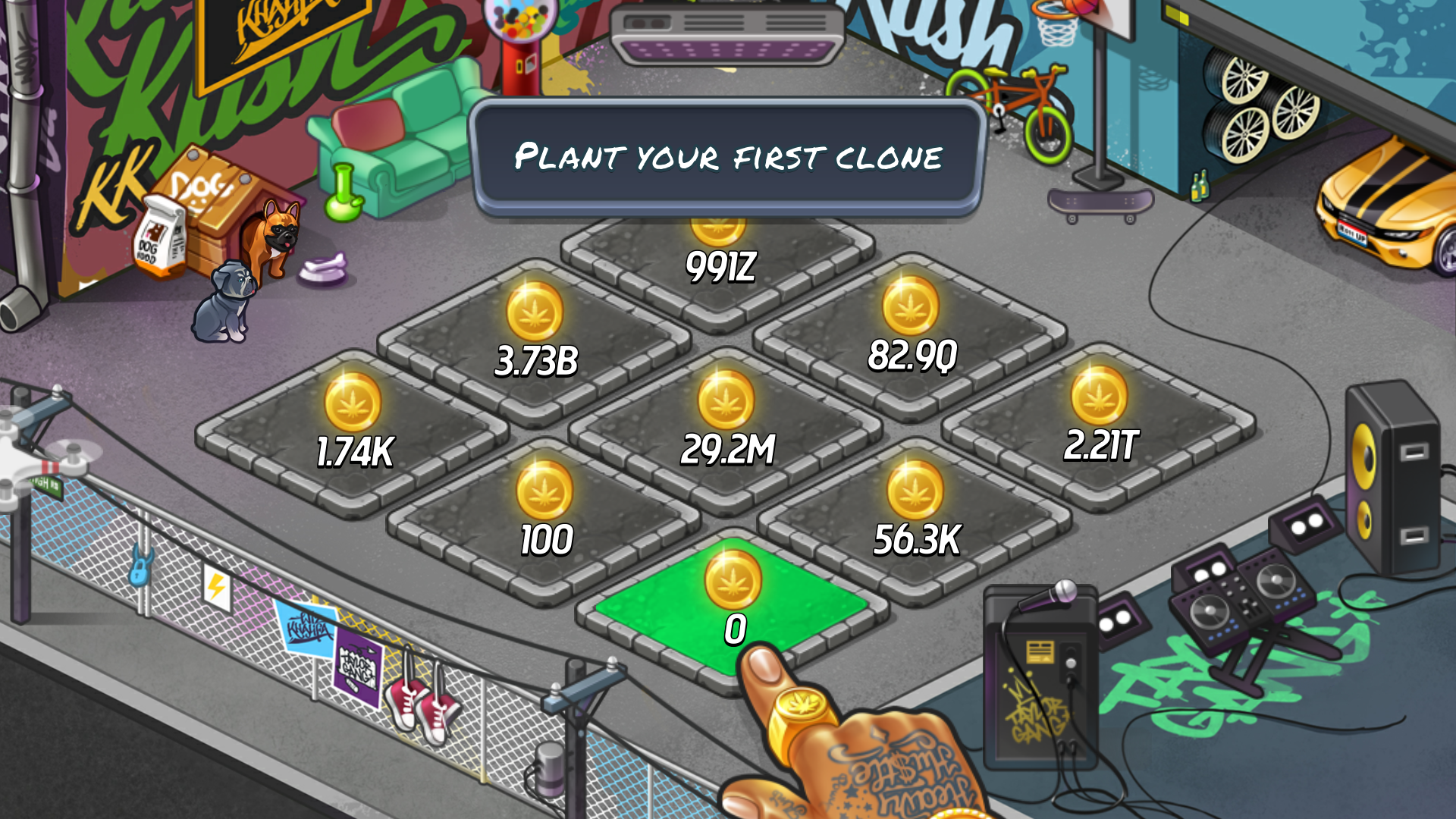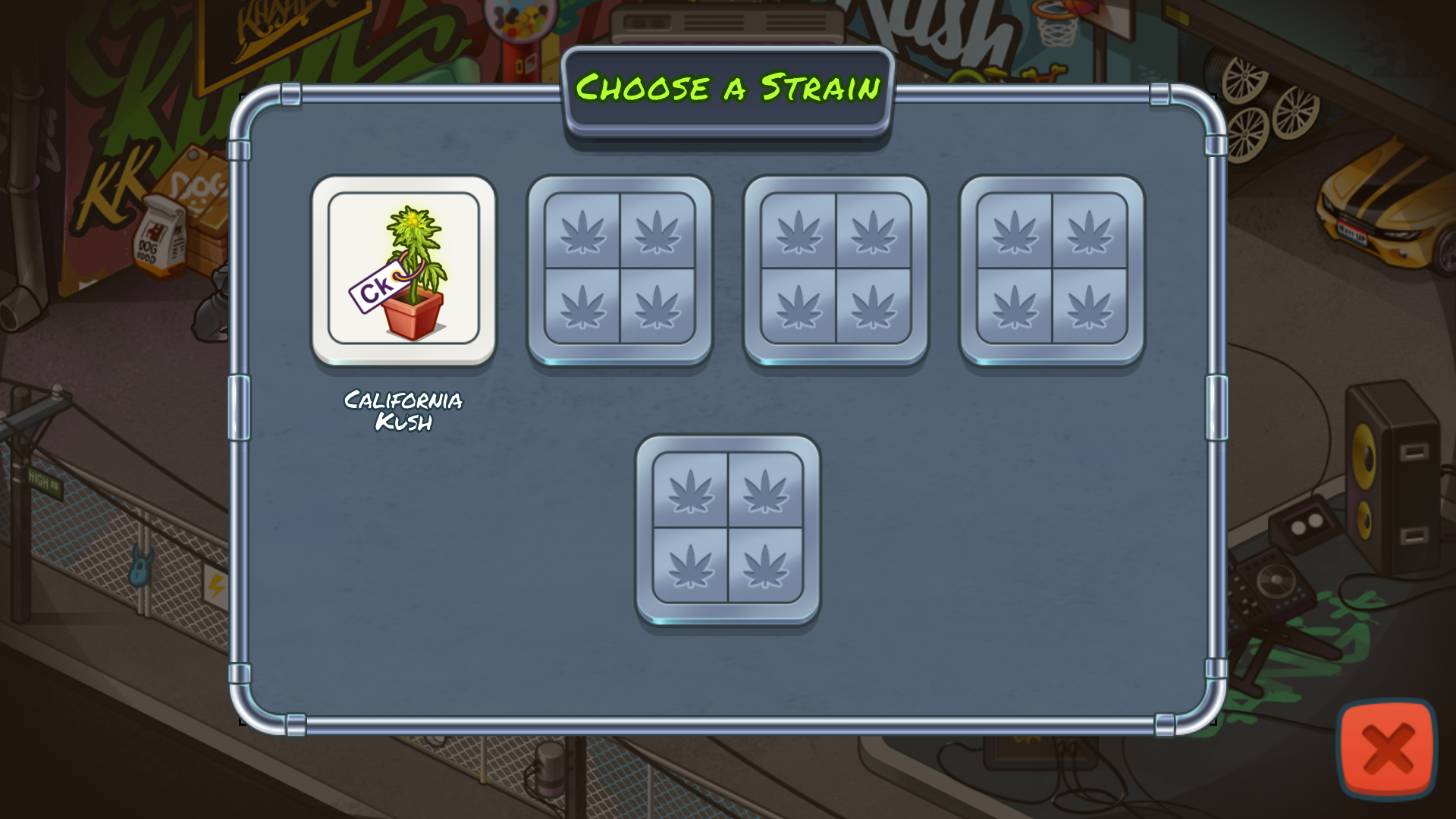 Tapping or swiping your plots when Gold Coins pop up will add that to your profits. tap the plot until you've earned enough Gold Coins to open up the next plot.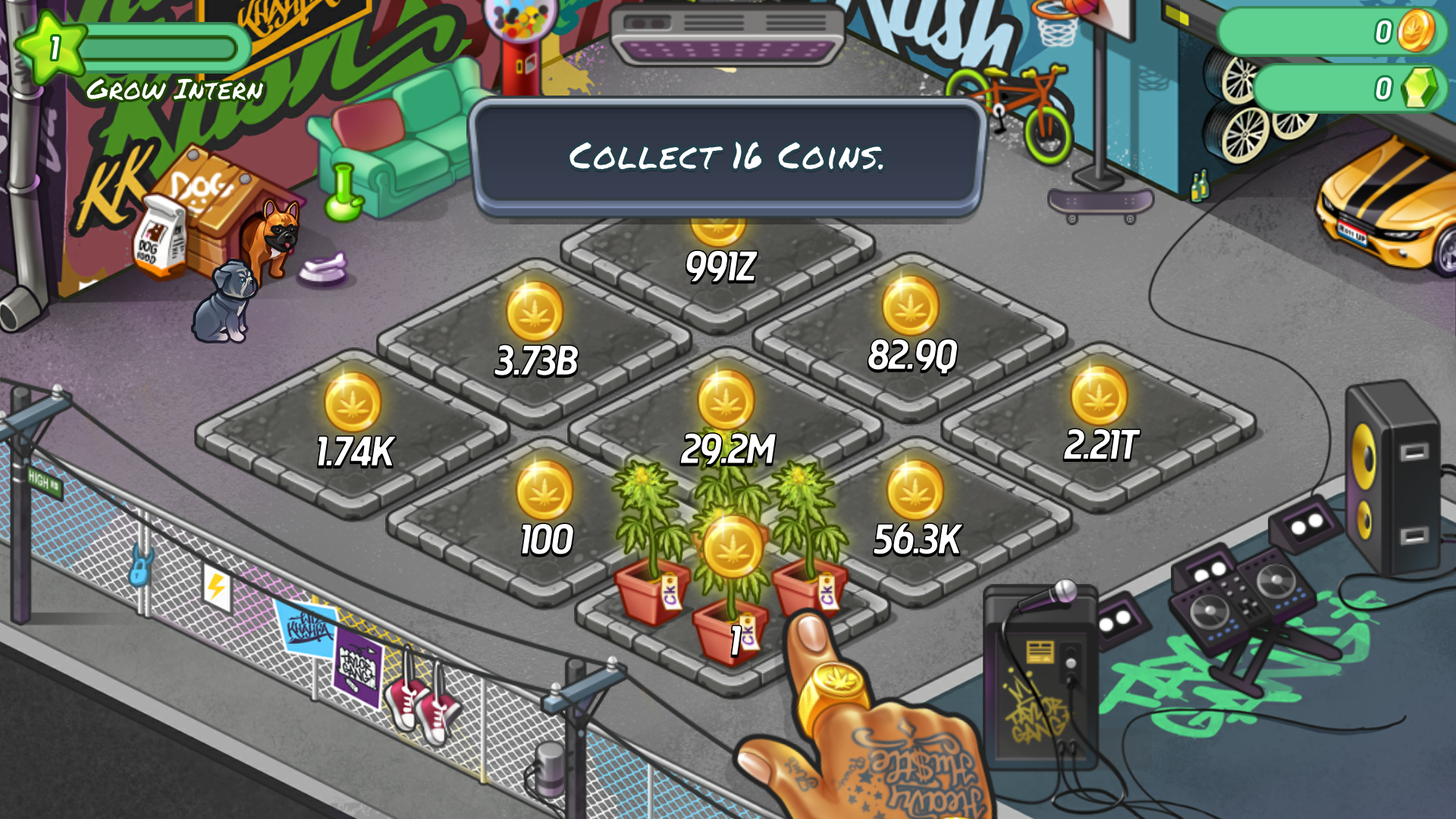 Don't forget to water your plants! This is how you upgrade your Strains' productivity. Tap the Water Droplet icon in the bottom right of the game to start watering. Upgrading your Strains will cost Gold Coins. Tap the lot you wish to upgrade by watering it. Remember to water often!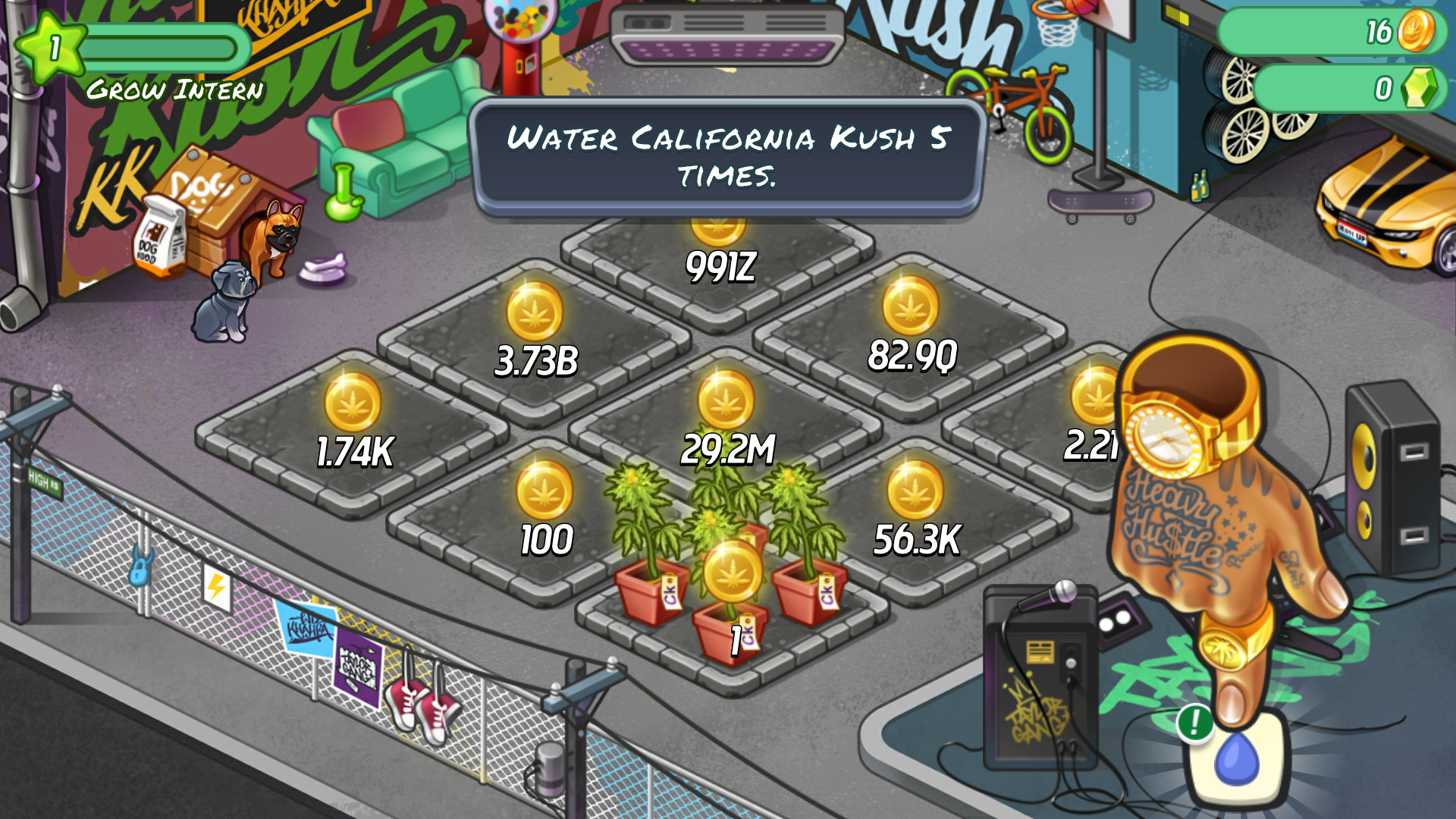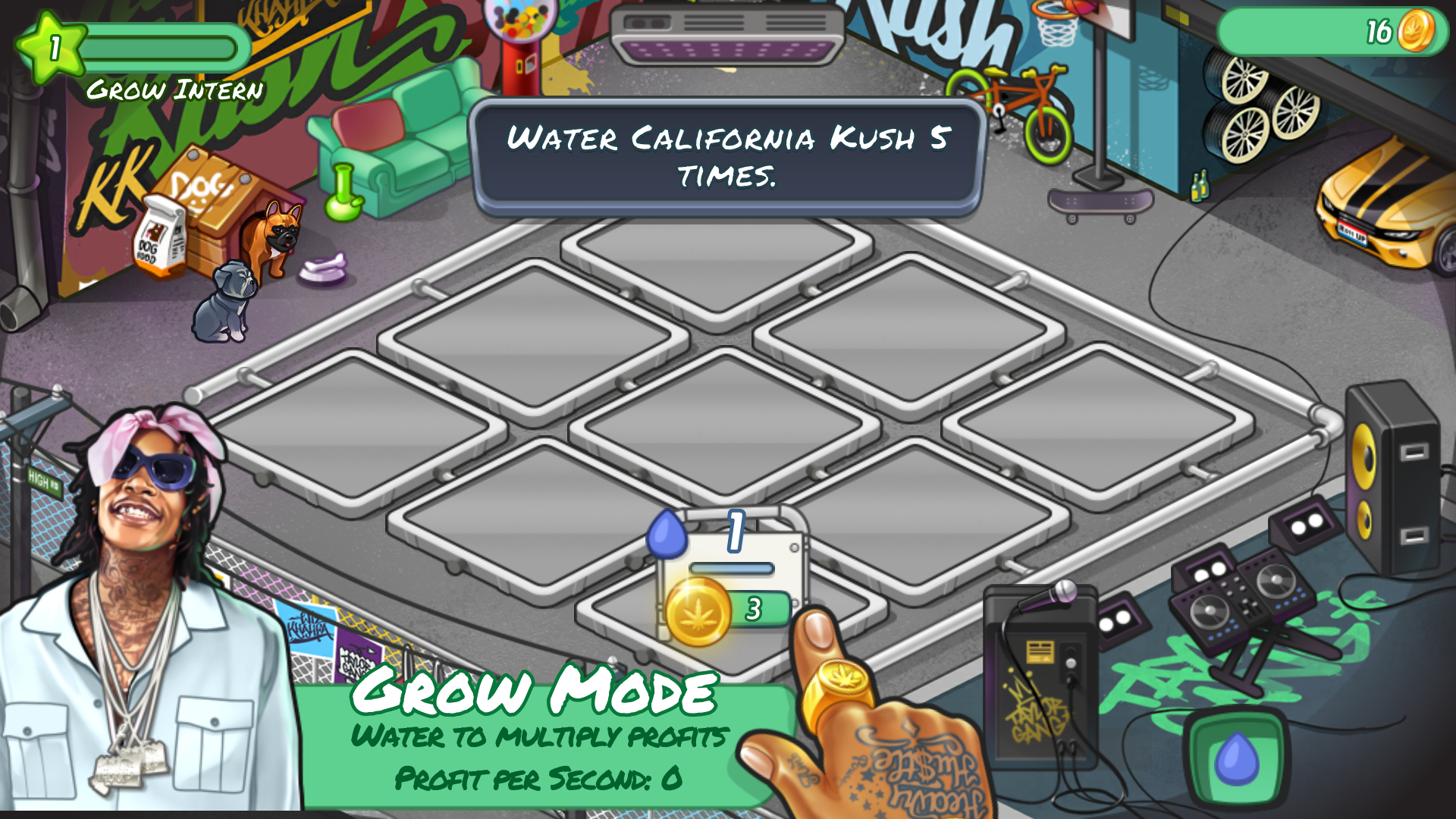 Time to plant another Strain! Once you've earned enough Gold Coins, the next plot will become available. The next Strain will show up in your Strain menu.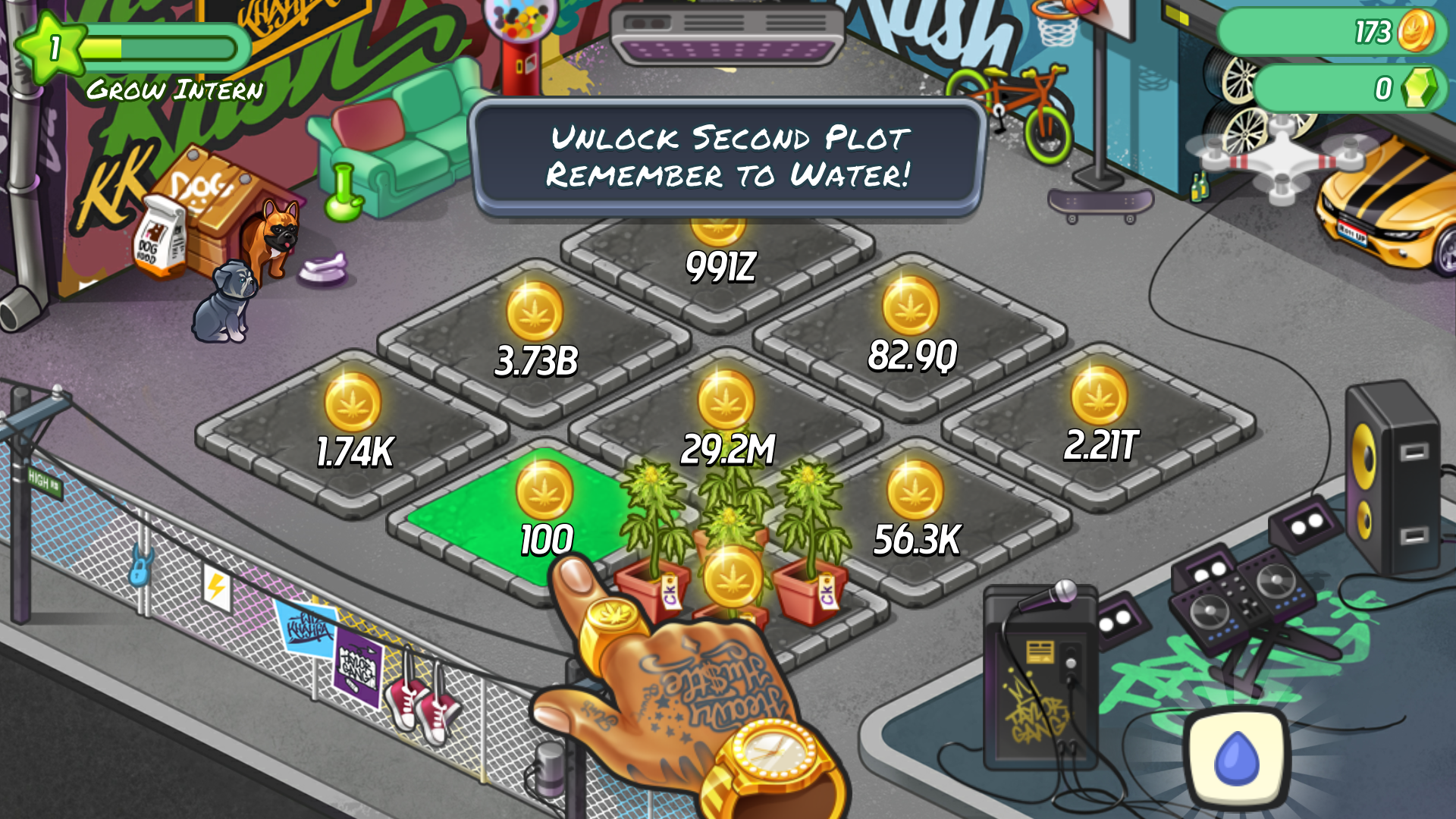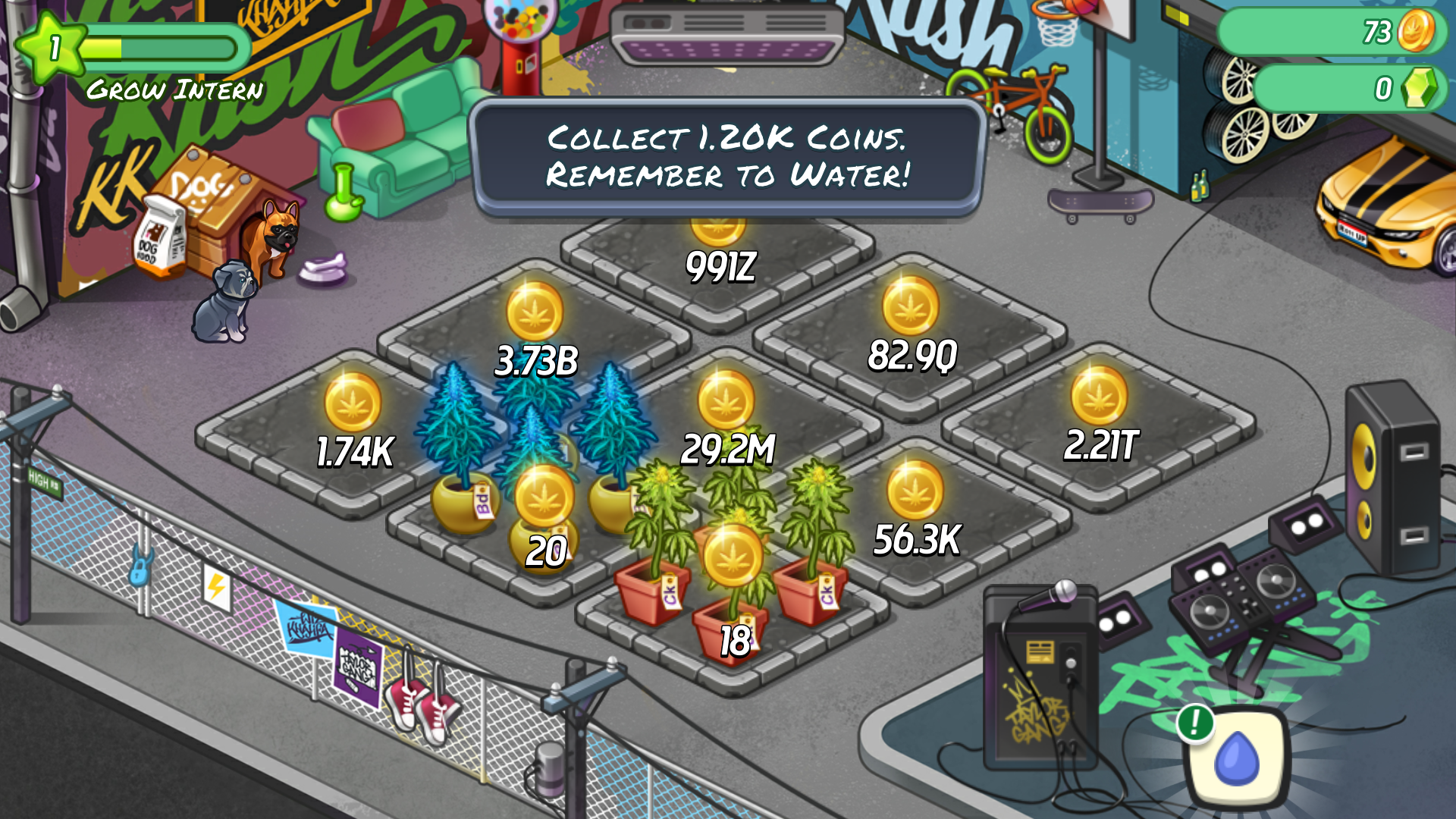 Don't forget, you can also spend your in game currencies, such as Gold Coins, on helpful items from the Store. To open the Store, click the Green Leaf icon in the very bottom right of the game. Below you can see an available offer for for boosting a Strain's productivity for Gold Coins. These will come in handy!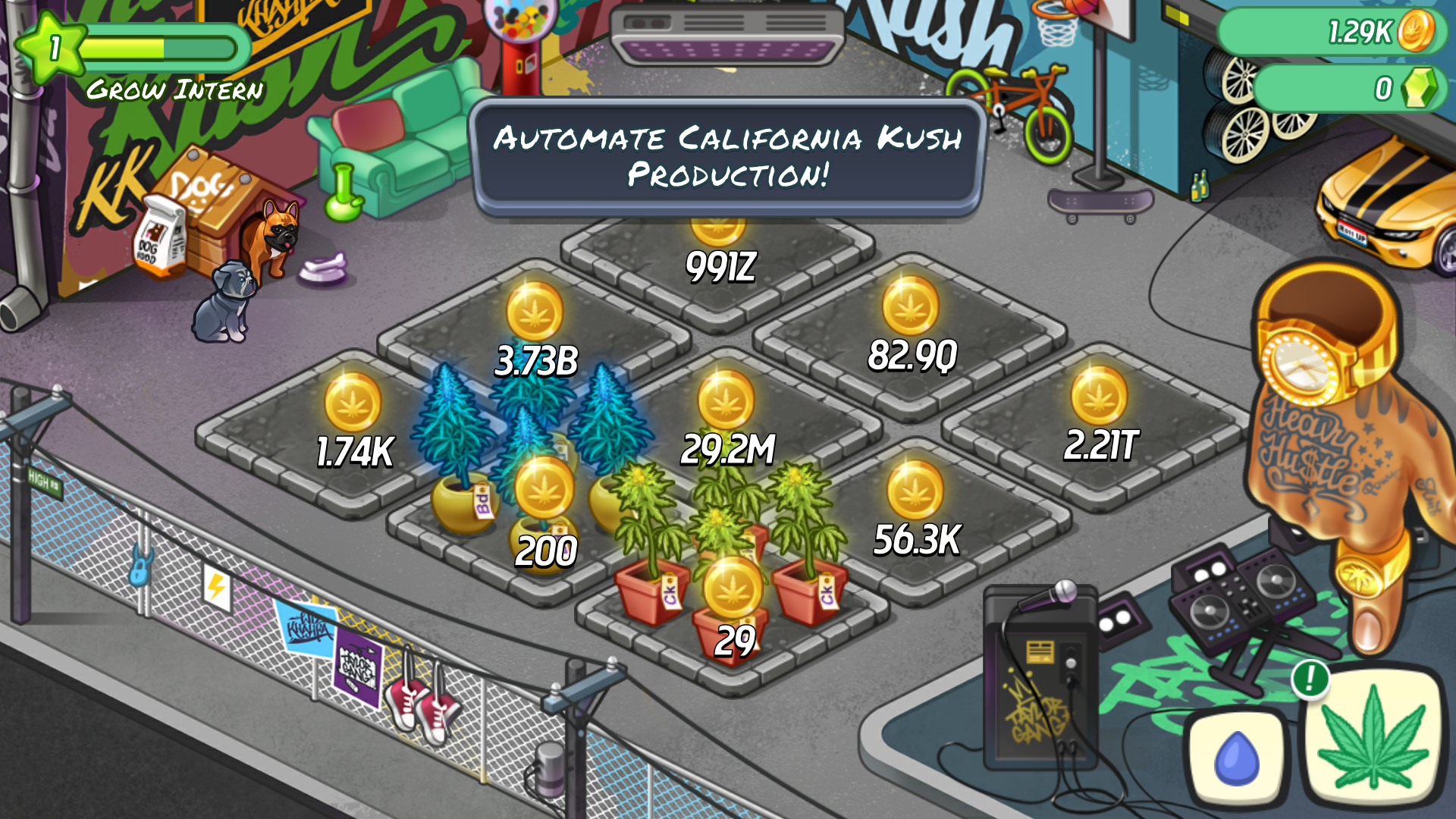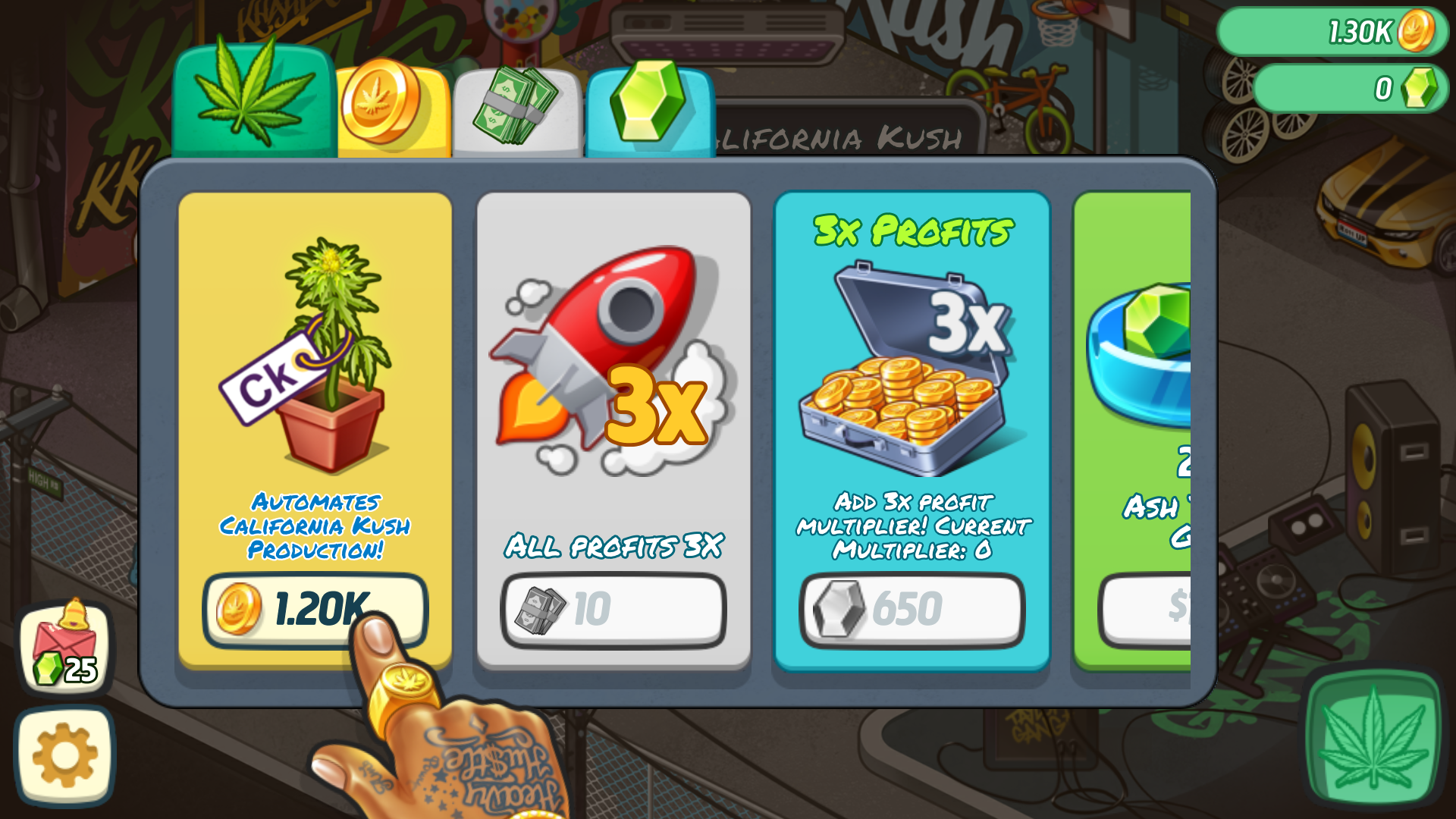 Remember, plants need sunlight! Tap the LED Light to bring in the sunshine (metaphorically) and boost your profits by 2x for four hours by watching a short video. To extend your time, you can watch more.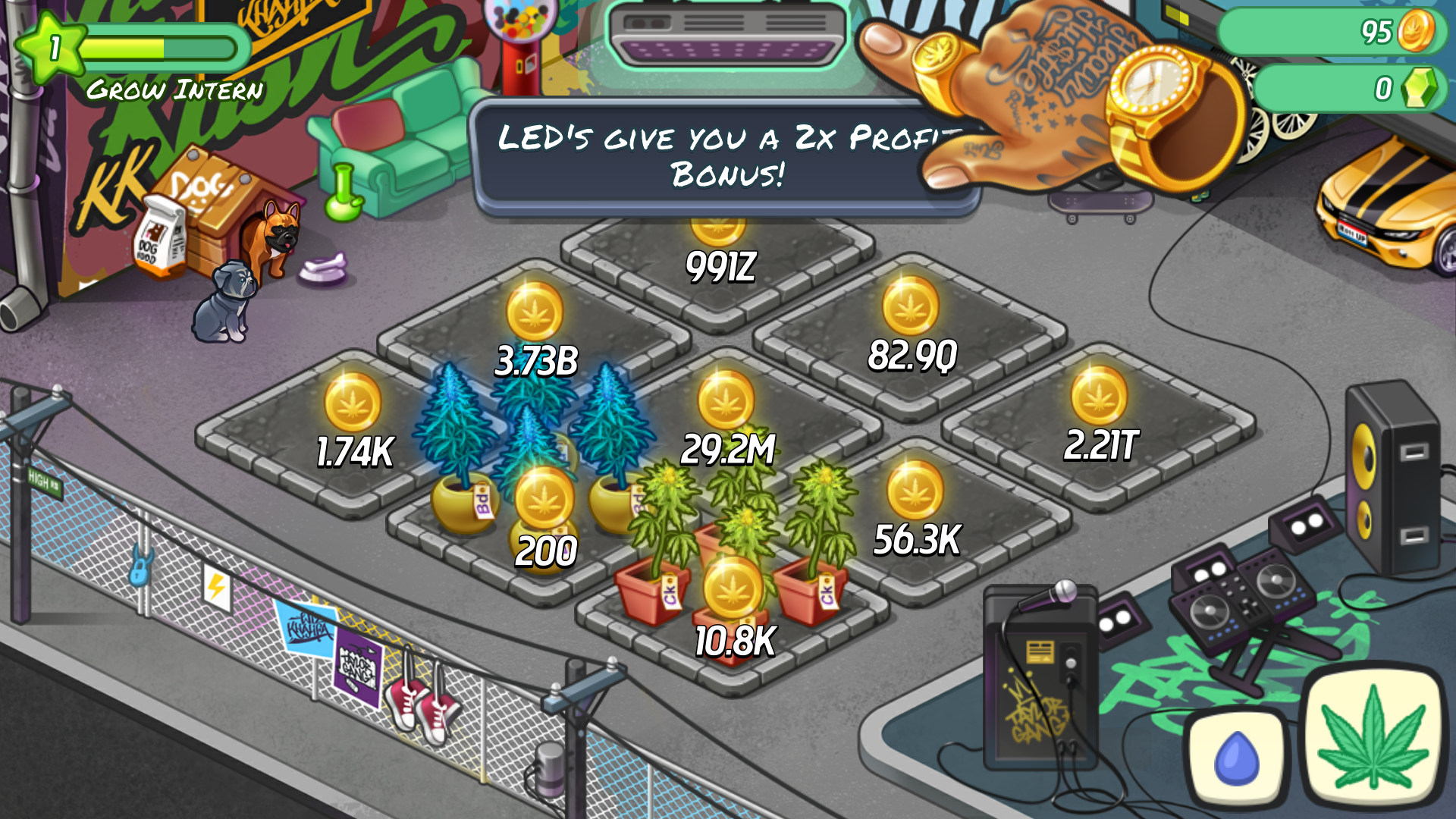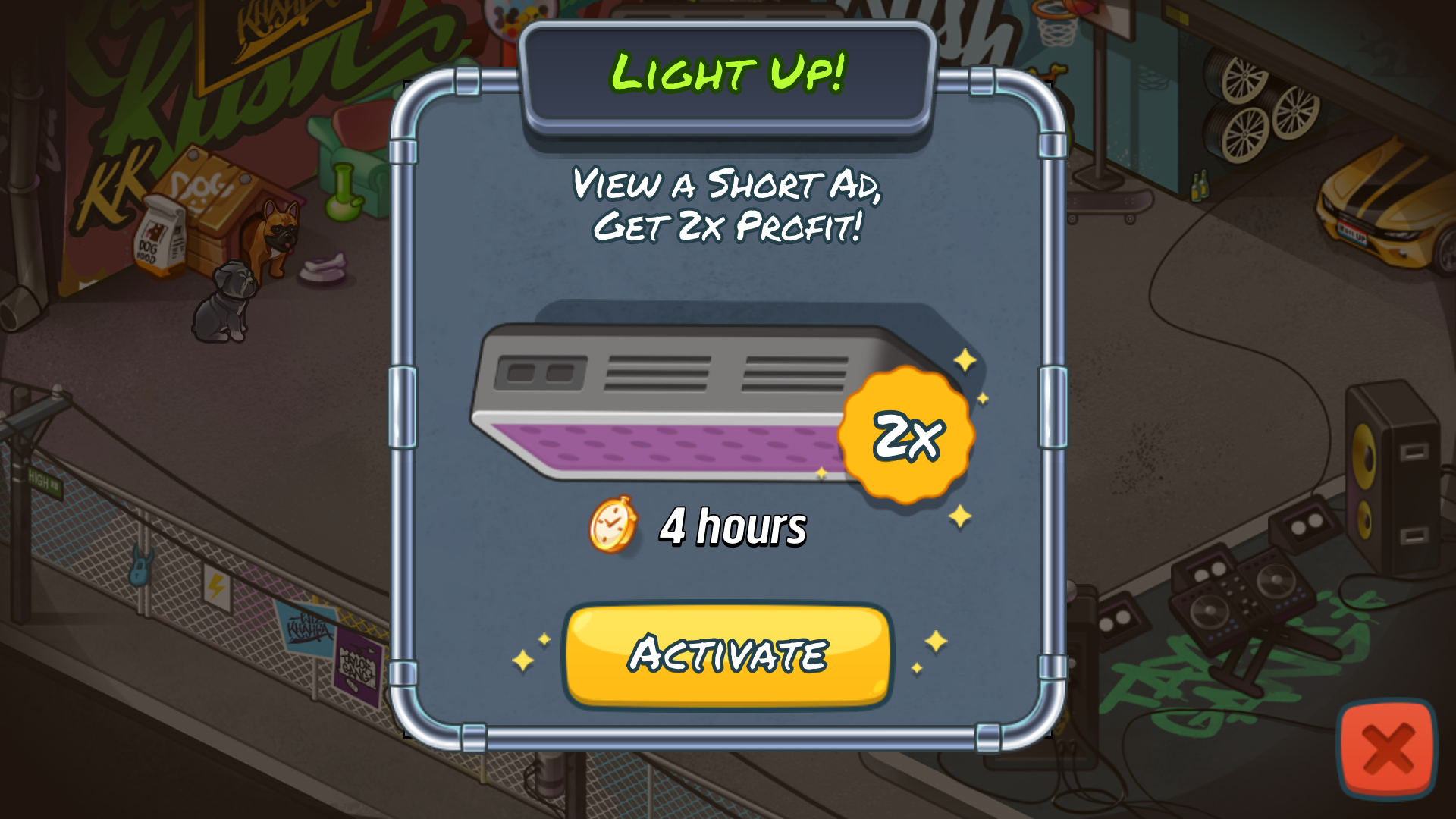 Let's drop a beat! By watching a short video, you can boost your profits 2x for twenty second by playing music. Fun fact: like people, plants like music too. Drop A Beat and watch them grow!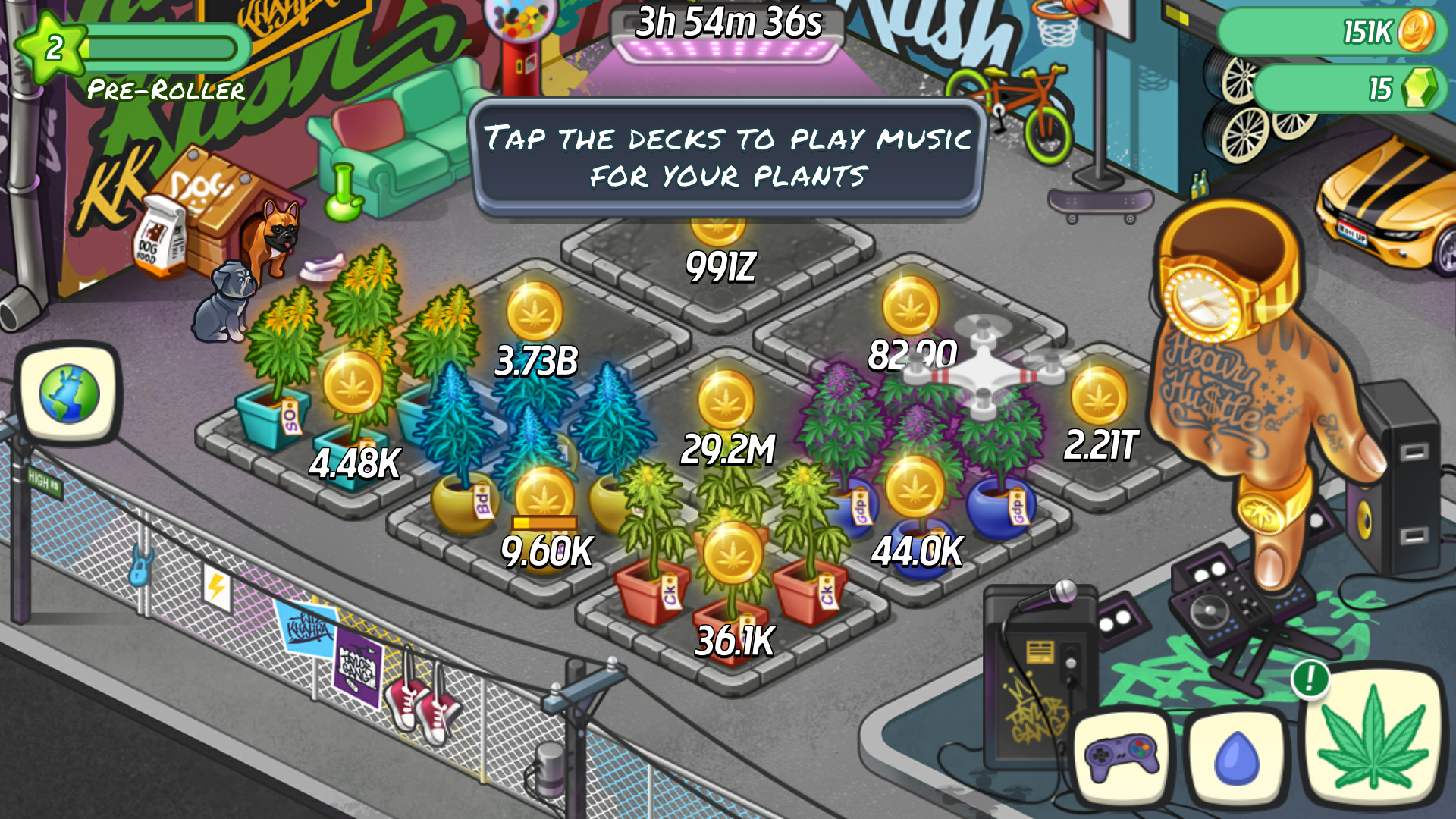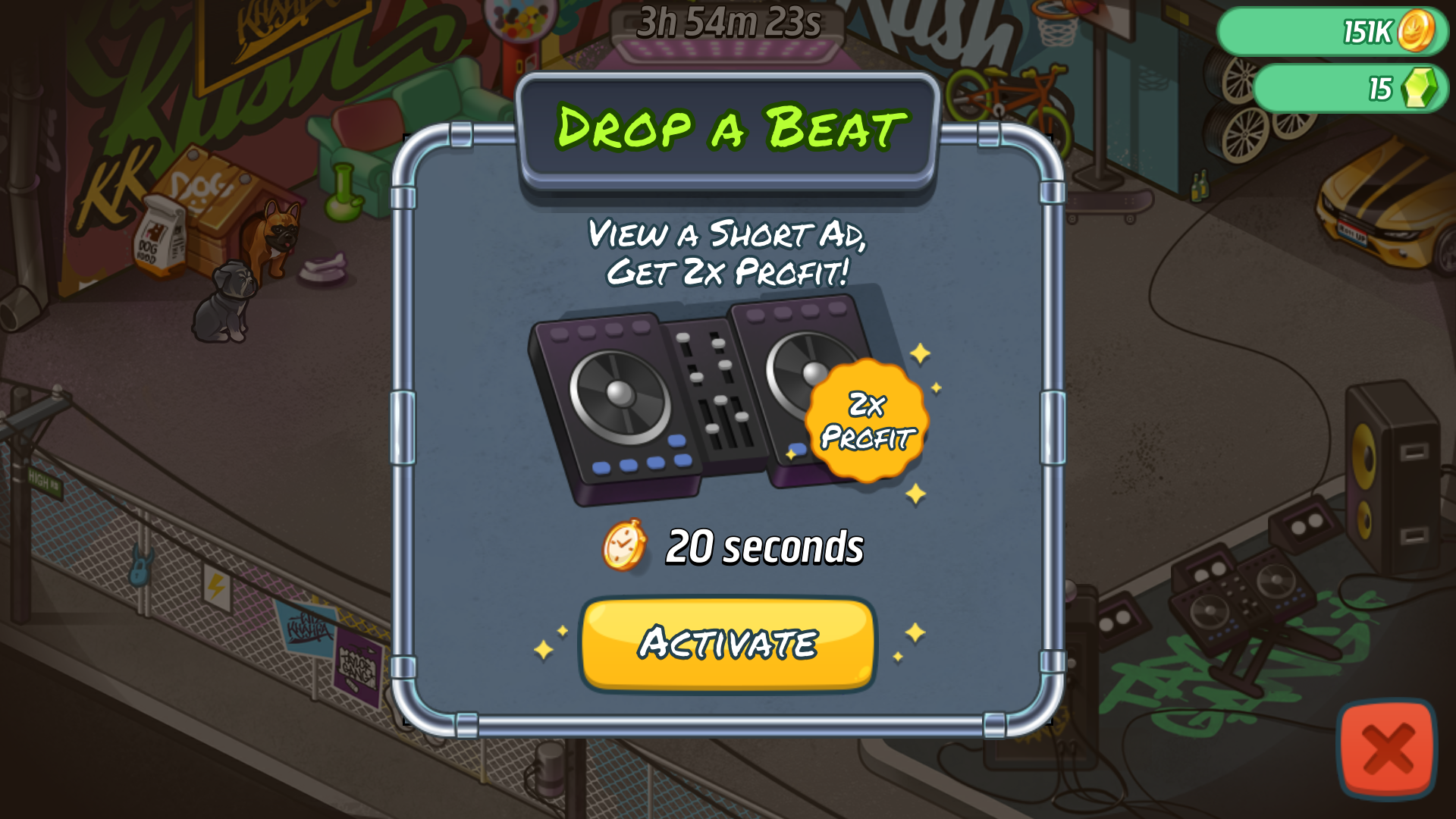 Don't forget to save your game. Syncing to the cloud will help you save your progress. Should you ever have any trouble with your account or game progression, or you just have a question, please contact our Support team for assistance. We're always here to help!