Game Icons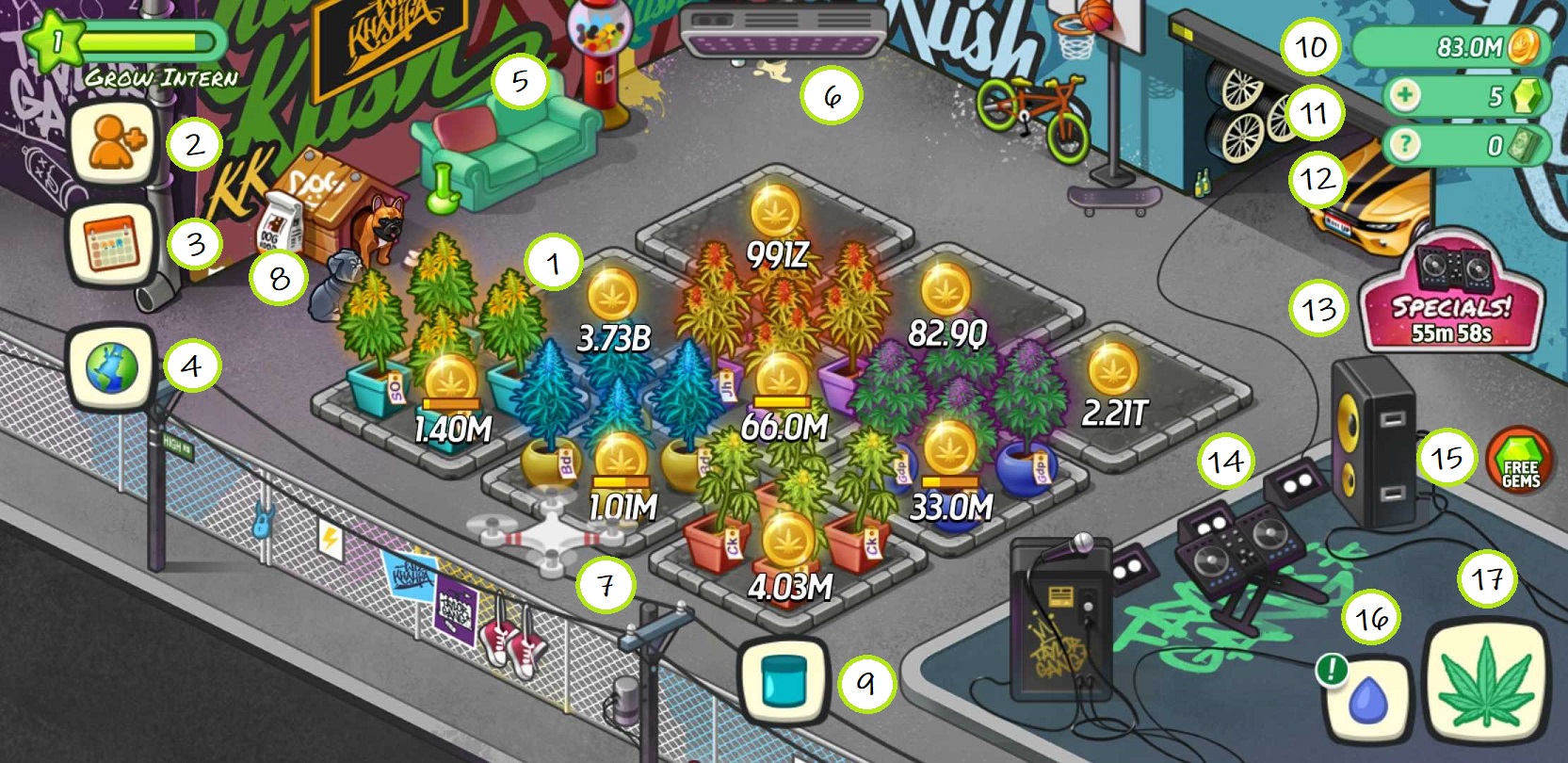 1. Plot: Plant your Strains here. Earn enough Gold Coins to unlock more plots.
2. Connect To Facebook: Connect to Facebook to save your game and invite your friends.
3. Daily Rewards: Collect a new reward each day. If you have trouble collecting, please contact our Support team for help.
4. Locations: Expand your green empire across the world!
5. Connect To Facebook: You can also connect to Facebook by clicking the couch.
6. LED Lamp: Boost your profits 2x by turning on the LED Lamp for four hours by watching a short video.
7. Drone: Don't forget to tap the Drone for more Gold Coins!
8. Dogs: Watch these pups howl. Woof!
9. Strain Collection: The Strain menu is where you see all the Strains you've unlocked. You can even share your progress with your friends!
10. Gold Coins: Collect Gold Coins to unlock plots, upgrade your plants and change locations.
11. Gems: More precious than gold, these can be used to skip time and buy useful items in the Store.
12. Cash: Use Cash to purchase profits boosts from the Store.
13. Special Offers: Daily special offers for items and currency in exchange for your real life cash.
14. Drop A Beat: Watch a short video to boost your profits 2x for twenty seconds. Plants like music too!
15. Offerwall: Earn free Gems by completing tasks listed on the Offerwall.
16. Water: Upgrade your plants by feeding them water. Each upgrade costs Gold coins.
17. Store: Use your in game currencies to purchase helpful items, or spend real world cash to buy more Gems. If you have any trouble making a purchase, please contact our Support team for help.
Store Icons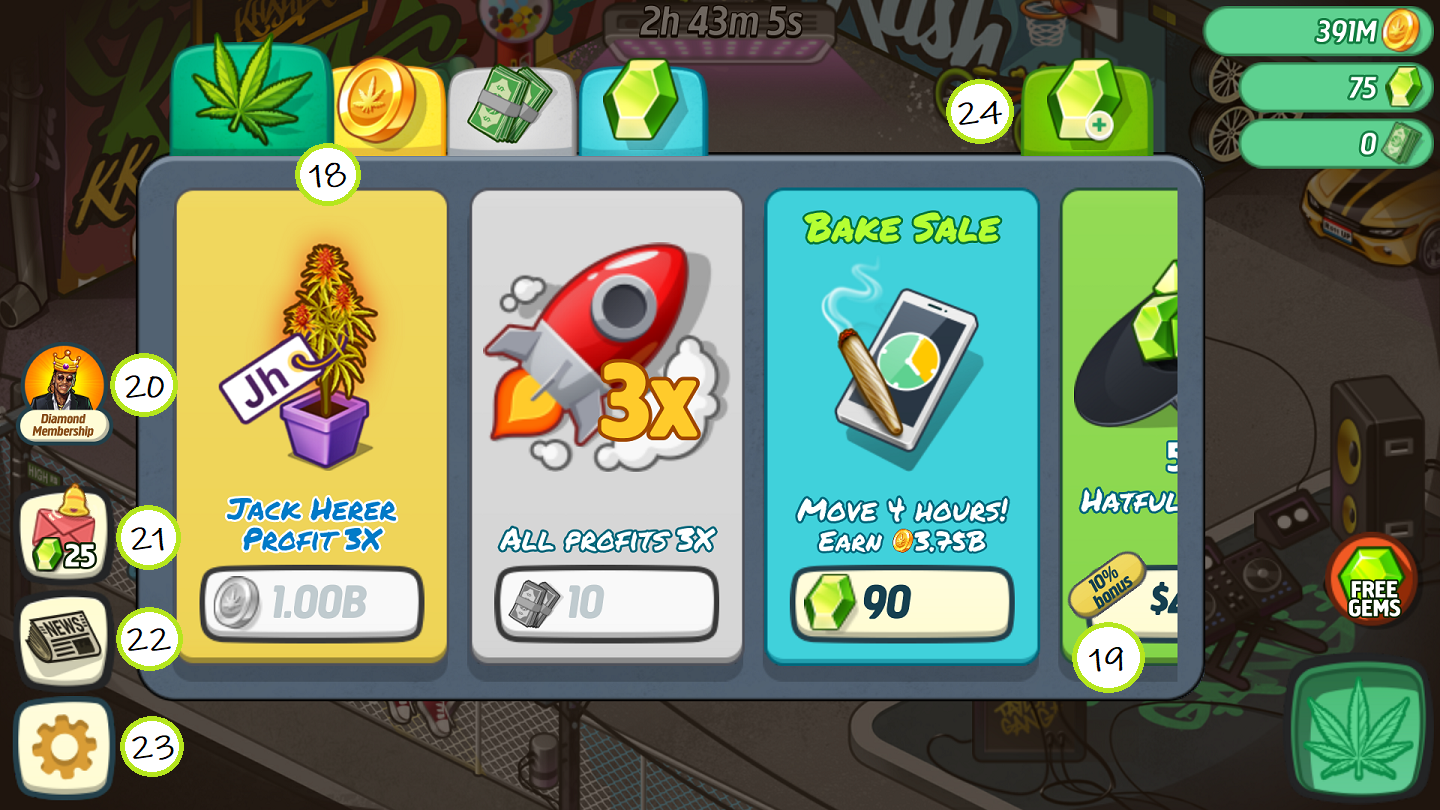 18: Store Tabs: Flip through the tabs to see the different types of items you can purchase, and what currency they require.
19: Purchase Items: Click the button to purchase items. Make sure to check what type of currency it requires before committing to a purchase.
20: Diamond Membership: Sign up for a membership to earn boosts and Gems daily!
21: Newsletter: Sign up with your email to receive news about the game.
22: Game News: Another great way to keep up to date on the latest in the game.
23: Settings: Adjust your game settings, save your game and send Support any help requests from here.
24: Purchase Items For Cash: Purchase more Gems for real world cash.