*We recommend saving your progress in-game before doing anything! Game saves are initiated each time you change locations.
To save and/or restore progress, first you will need to open up the Settings menu. Whether you're playing on an Android or iOS device, you'll be given the option to connect your Google Play or iTunes account.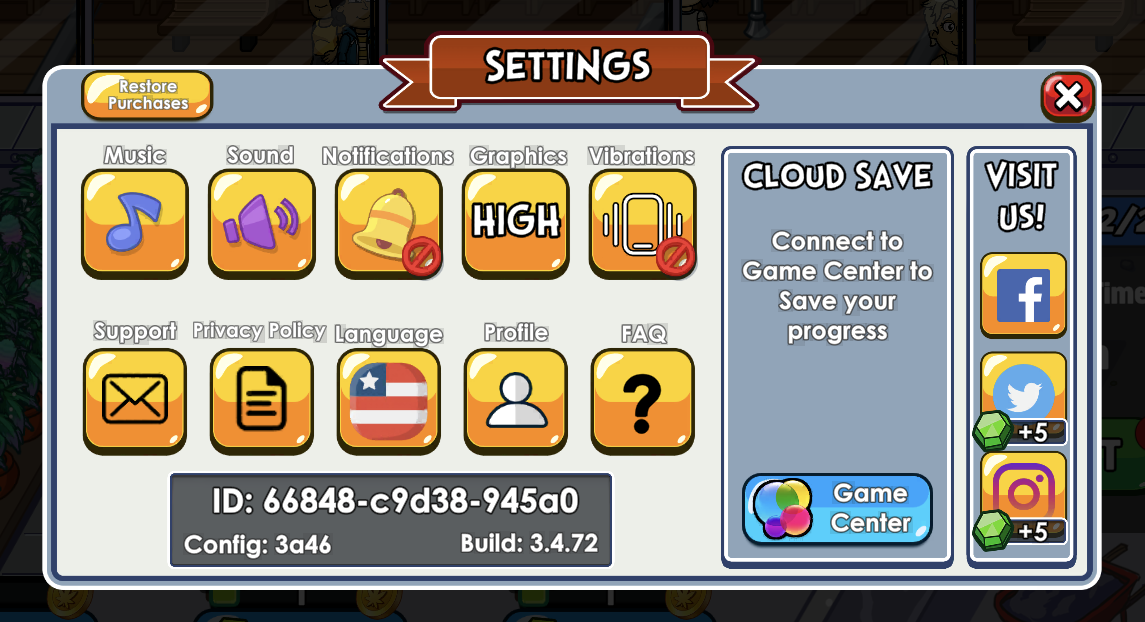 Restoring your progress is easy! Simply click the Load Save Button on the Settings menu once you've connected your game center account. You'll receive a popup window asking you to verify that you wish to restore your progress, as well as display your current, local, progress should you wish to decline.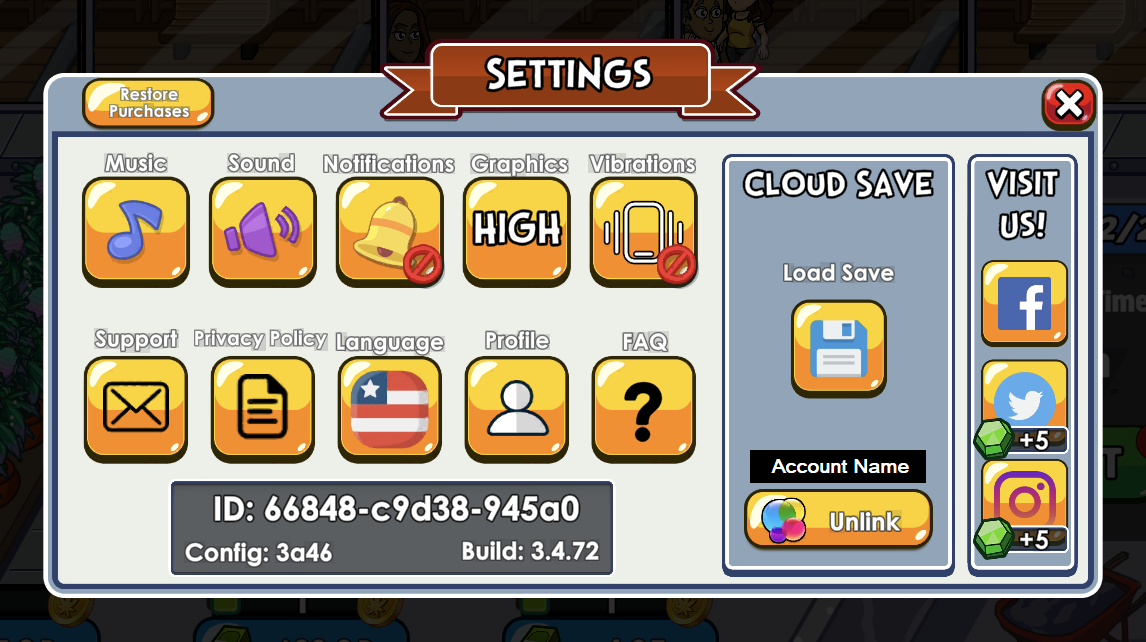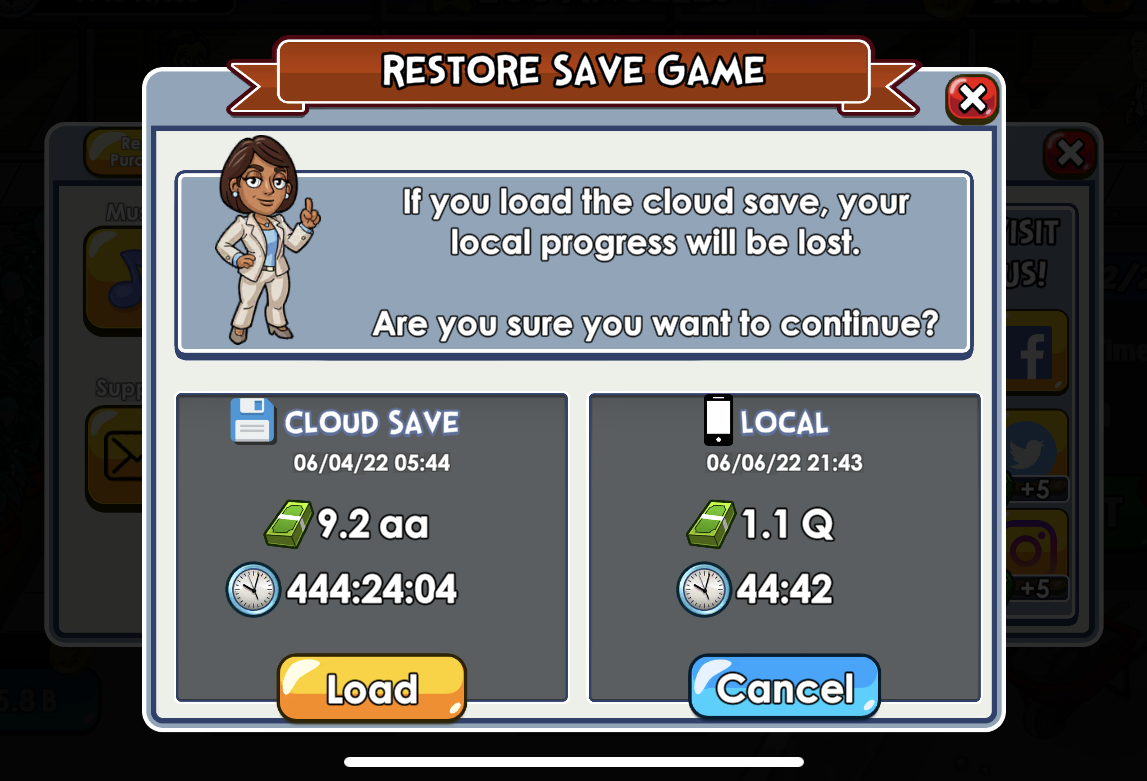 *Note: We urge all our players to play a single account on only one device at a time. Playing the same account across multiple devices can interfere with gameplay and cause issues and inconsistencies. The only way to fix this issue is to play on one one device.
The Facebook Cloud Save option is being removed. Your current account data will be automatically transferred to either your Google Play of iTunes account, depending on your device type. If there are any problems with this process please contact Support through the Settings Menu of the game, or at support@metamoki.com
Should you have any questions, or need help recovering a lost account, please contact our Support team to let us know. *For lost accounts, please be sure to provide your original Player Name as well as your current Player ID.