The Benefits of Having Friends!
To add a new friend to your Friends list, simply click the Silhouette Icon in the top right corner of the game. This will bring up the Friends menu.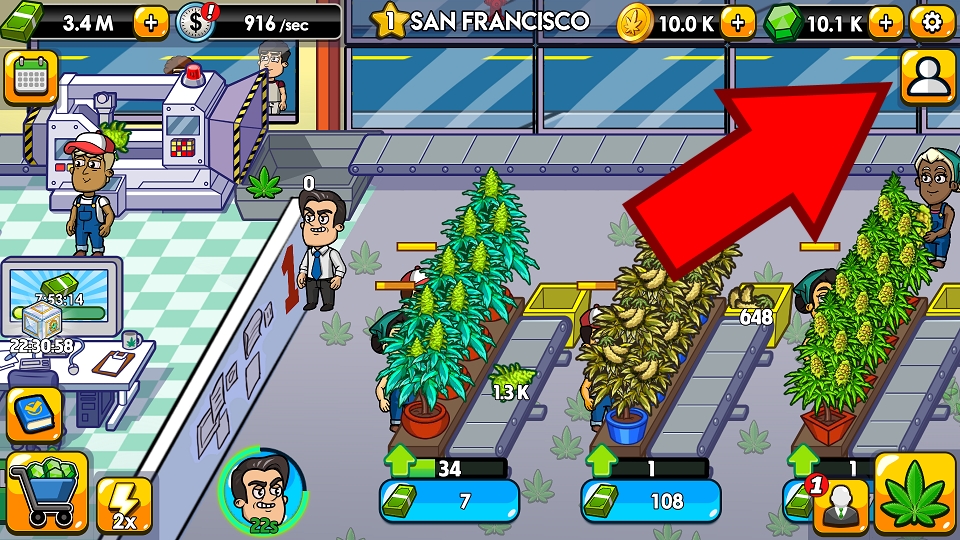 Once you've opened the Friends menu, you can view your Profile, as well as add friends. To add a Friend Code simply open this menu and click the orange button as displayed below. In the following popup, enter the code for the friend you wish to add. And that's it!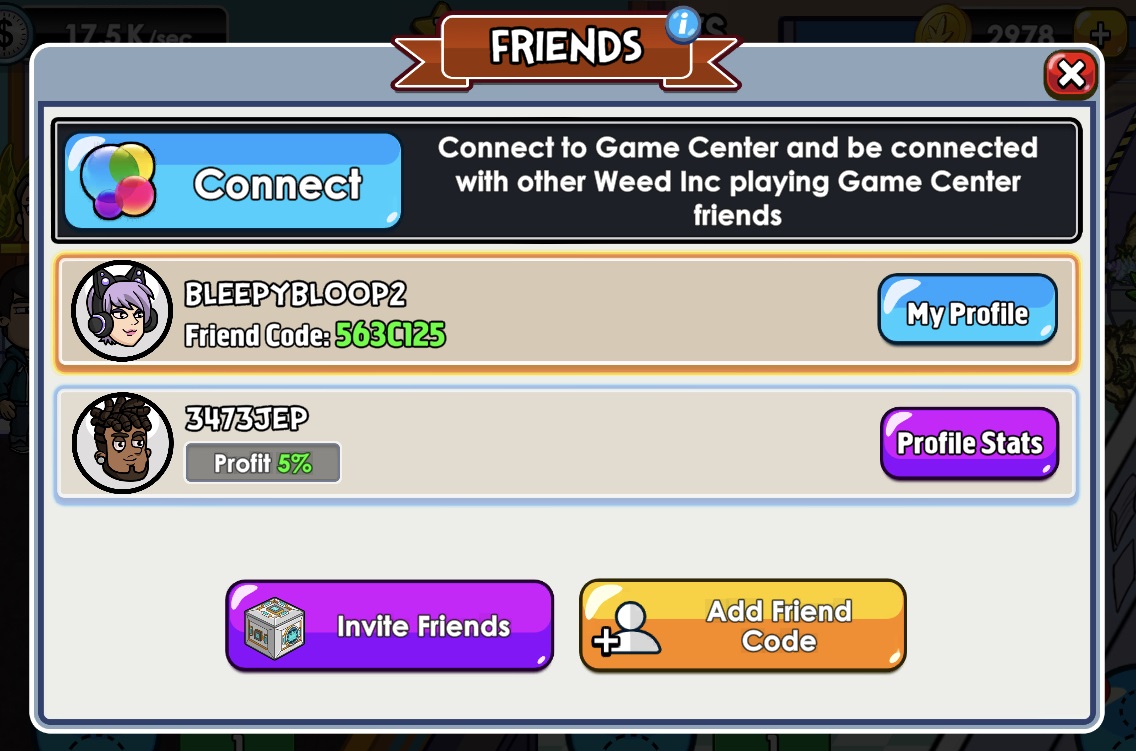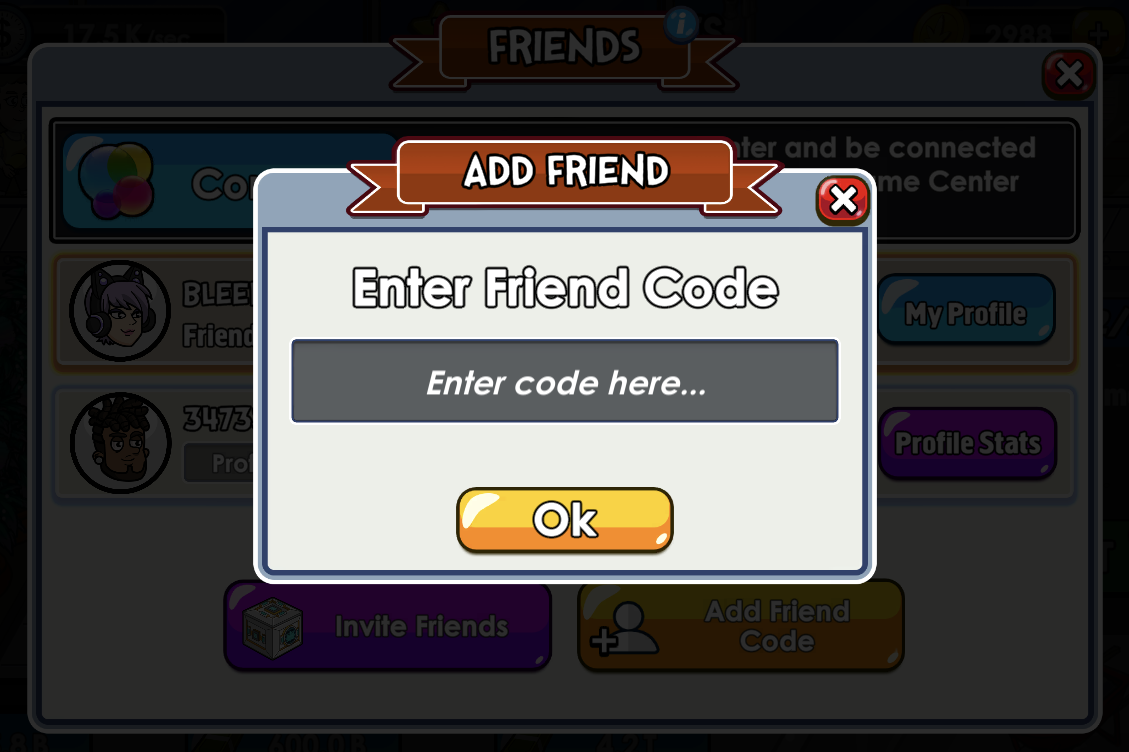 *Note: If you have 49 friends added to your list you will not be able to add more. This is the current limit of friends a player can have, however this is always subject to change!
Friend Bonuses
To view, click the Dollar Sign button in the top left corner of the game. This will bring up the Idle Profits menu. On this menu you will see your percentage boost to your profits. This is indicated by the Silhouette Icon with the number percentage listed beside it.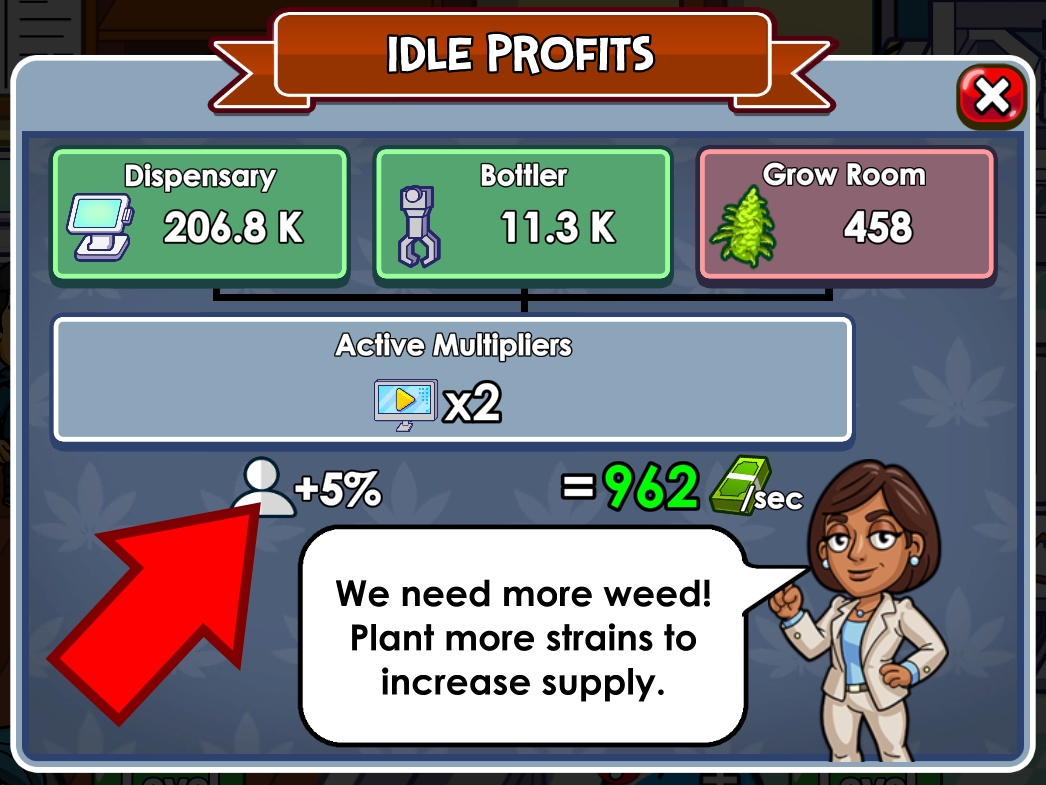 Invite Your Friends And Earn Rewards!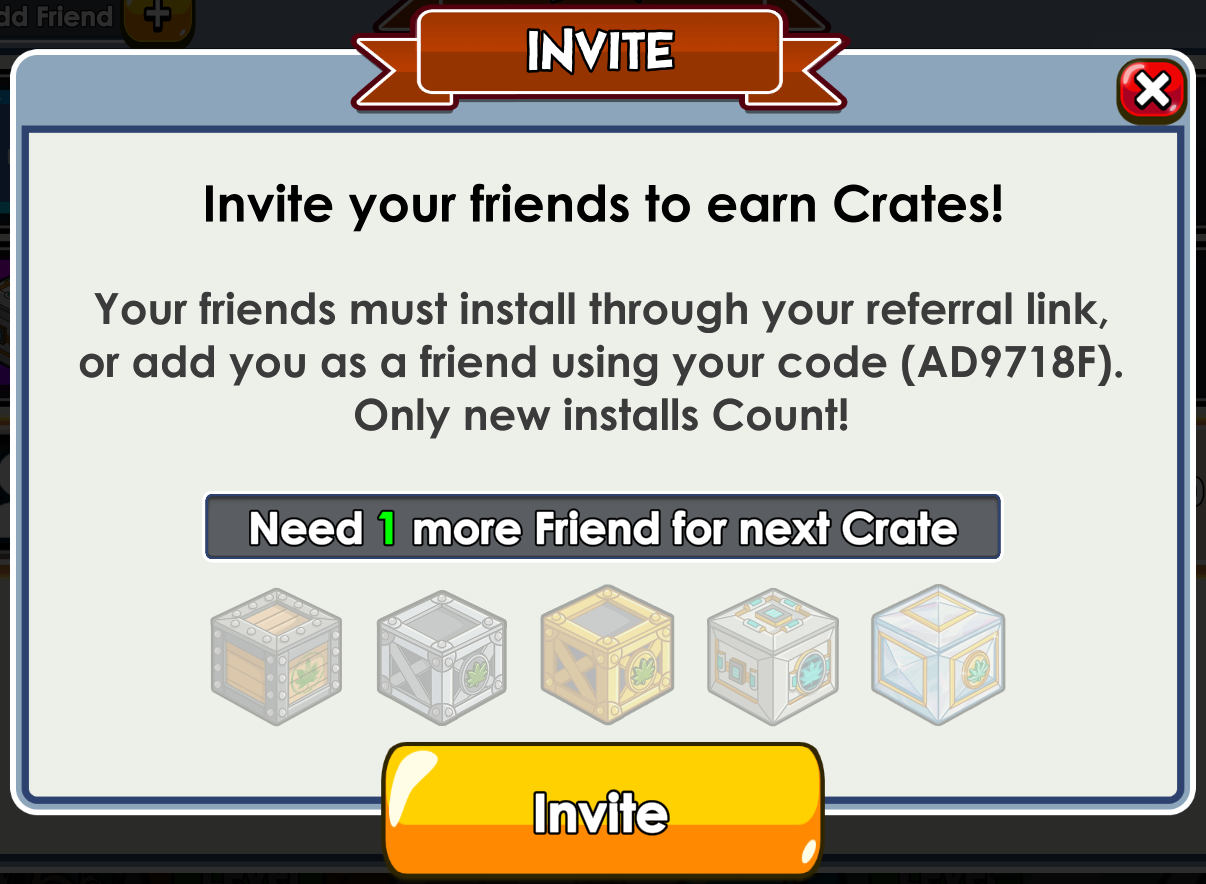 Here is a list of all the different types of Crates awarded for inviting your friends, and how to get them:
Studded Crate = +1 friend total
Steel Crate = +1 friend more
Gold Crate = +1 friend more
Platinum Crate = +2 friends more
Diamond Crate = +5 friends
Add 10 friends total to unlock all Crates!