Tournaments
Tournaments are a great way to earn cool prizes! To enter a Tournament, click the Crown icon on the right side of the game screen.  This will bring up the Tournament menu. To participate in a Tournament, you will need to complete a series of Goals to earn points while you try to outgrow your fellow Gamers. The more points you earn, the better your rank in the Tournament. The better your rank, the better the prizes you'll earn! 
Each Goal, with its point value, is listed in the main Tournament menu. You can see your progress for each Goal indicated by the green bar. If you are eligible for a reward, it will display on the top right of the menu. To view all rewards, simply click the orange button in the bottom right of the Tournament menu. If you wish to check where you rank against your fellow competitors, click the three bar icon on the left side of the menu. This will display the leader board, showing the top three competitors at the top, with your name and rank will be displayed in green.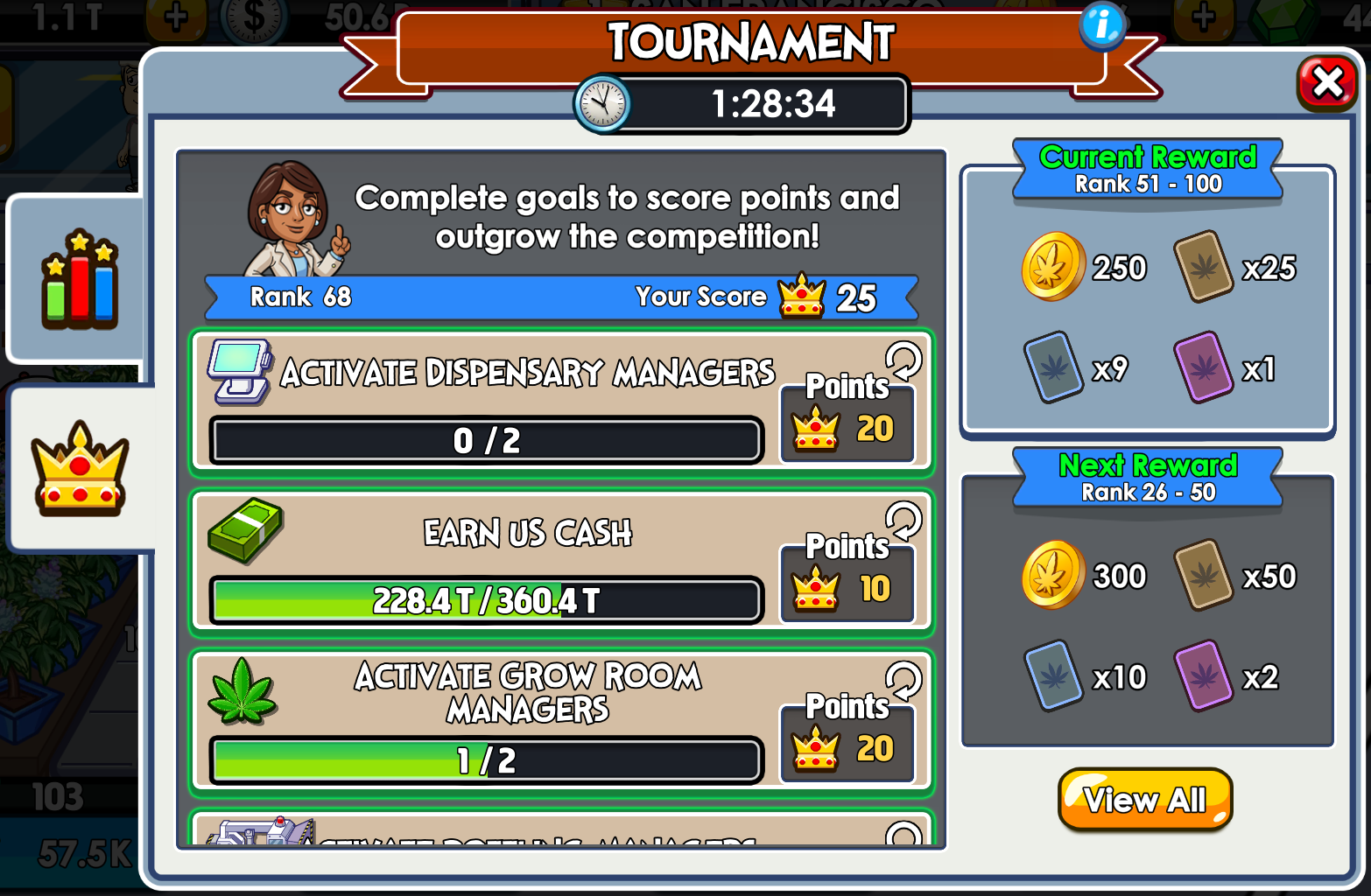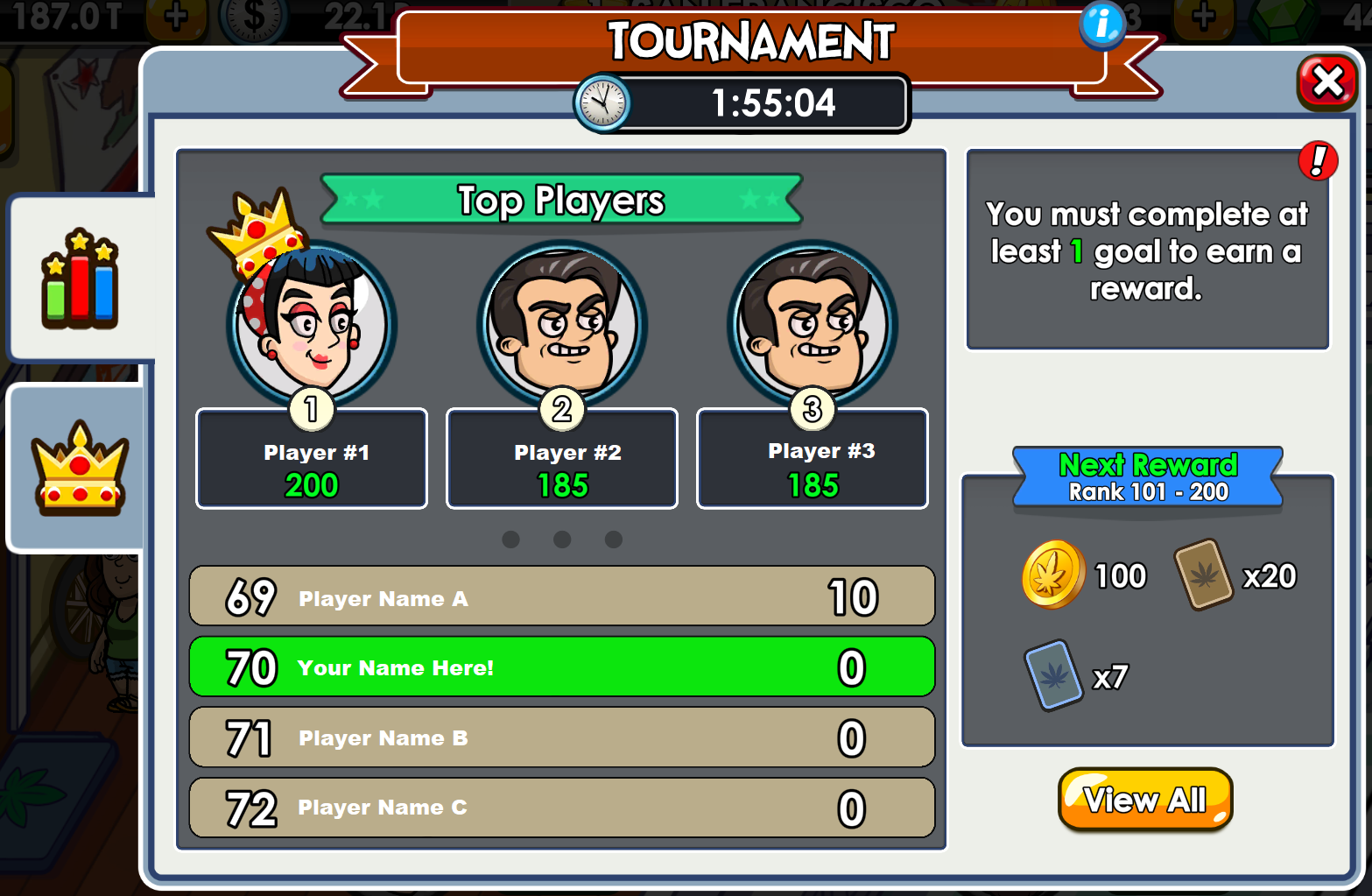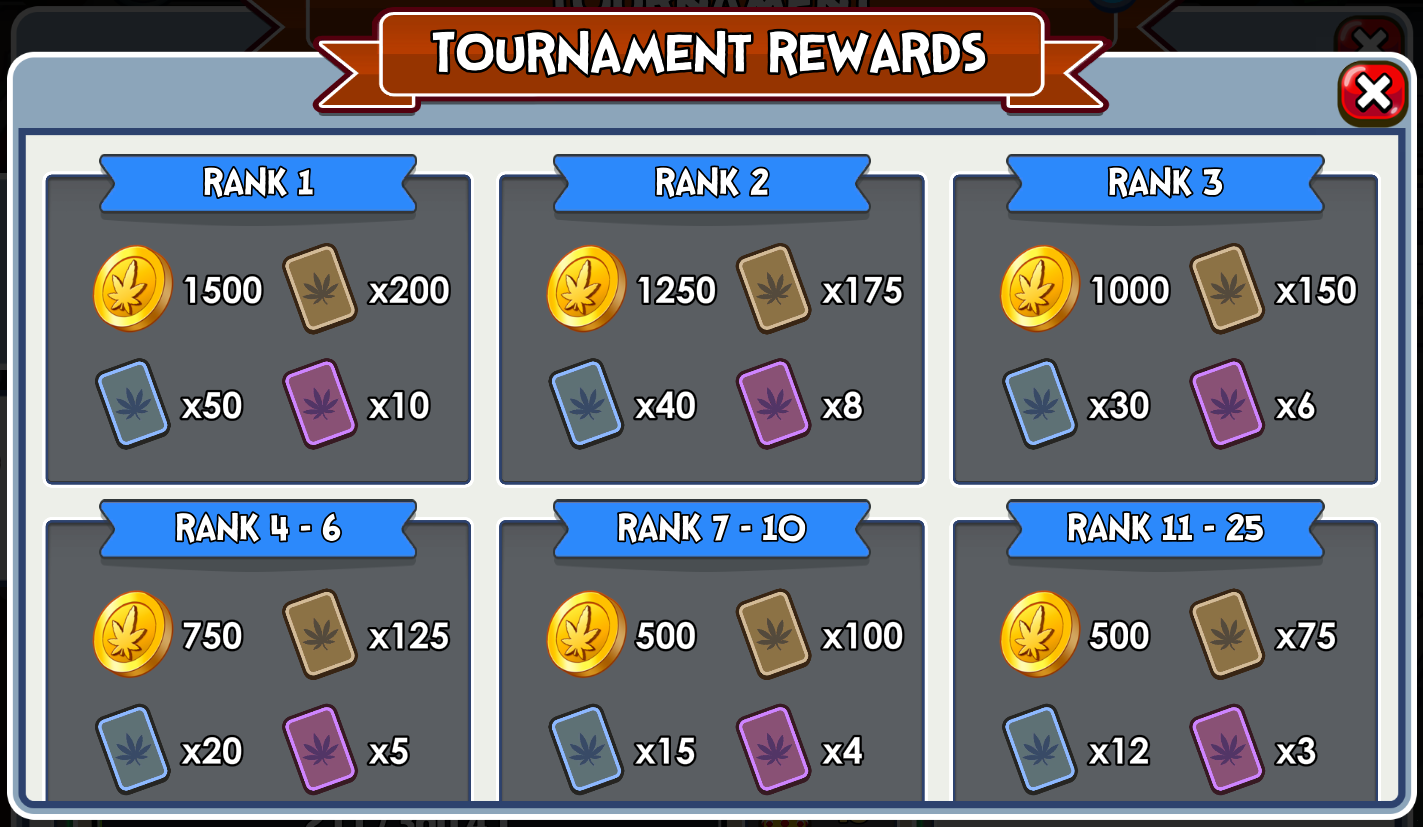 If you do not receive the prizes you earned through your participation, please contact our Support team to let us know!