What's up Entrepreneurs! We just rolled out a new a brand new Feature - the Weed Inc Research Lab!
You may have noticed the little green beakers appearing after participating in an Event or Tournament. These are your Research Points! Below we will walk you through how to use these Points in the Research Lab to enhance your Dispensaries. Start by clicking on the World Map icon to the right of the screen.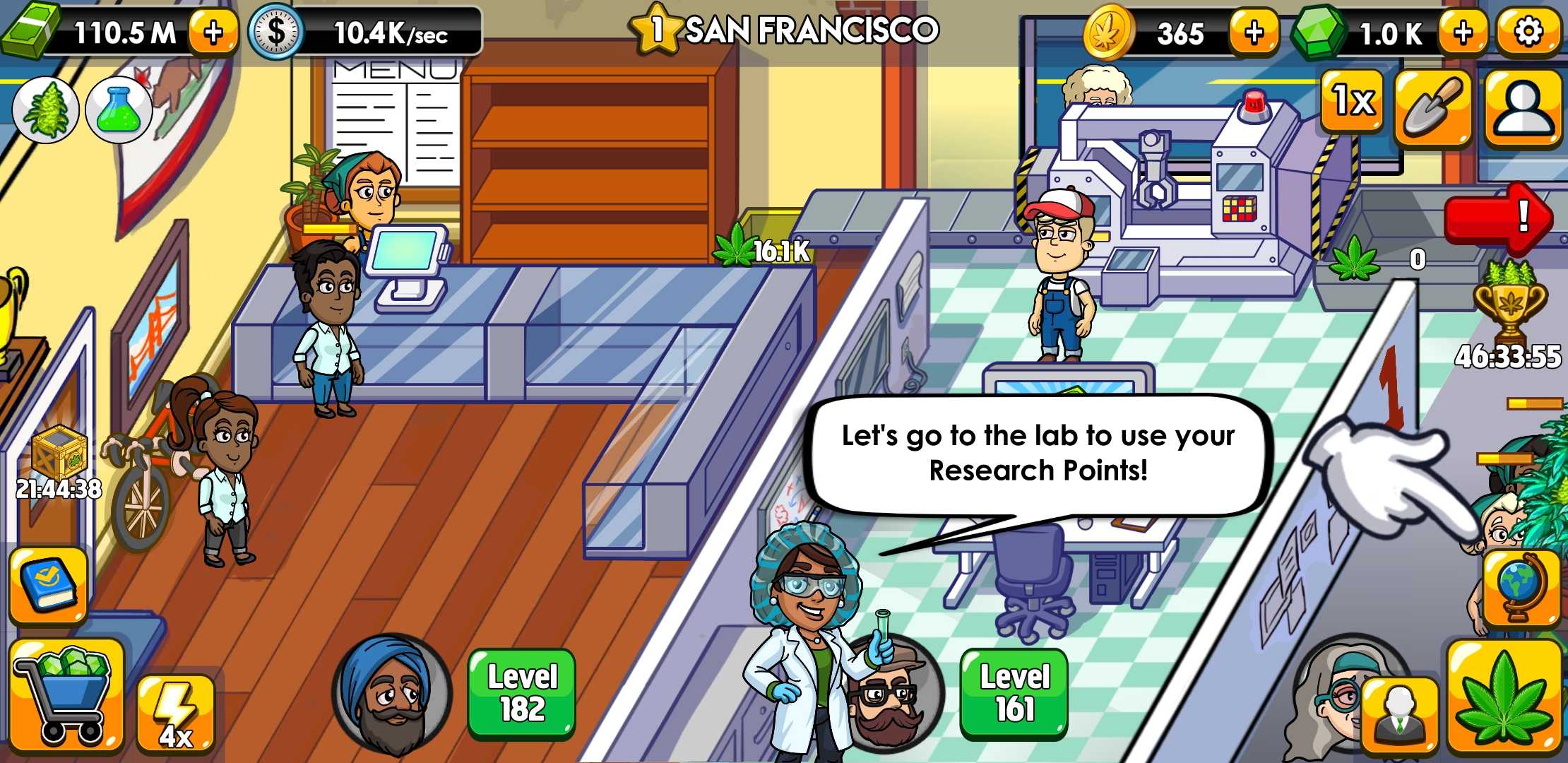 Inside the World Map you can find a whole new island! This is where the Research Lab is located.
*The Lab can only be opened once you have received at least one Research Point.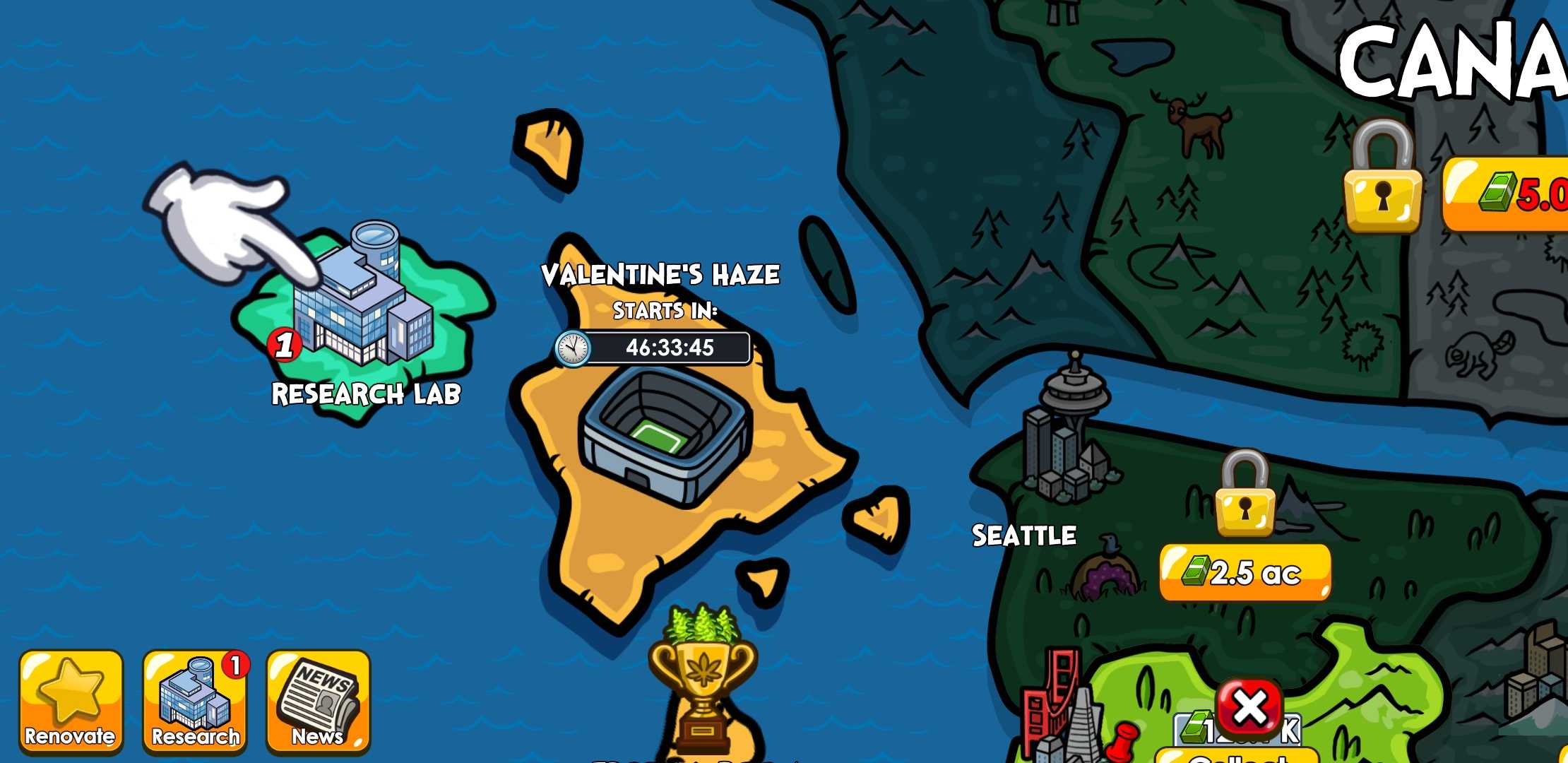 Once you open the Research Lab you can start spending your Points to advance your Skills. Each Skill will grant your Dispensary different advantages, from increasing production to lowering upgrade costs. Each Skill is able to be upgraded 10 times, each upgrade offering even more benefits to your Dispensary. As you upgrade your Skills, you will also unlock even more Skills throughout the Skill Tree, as show below.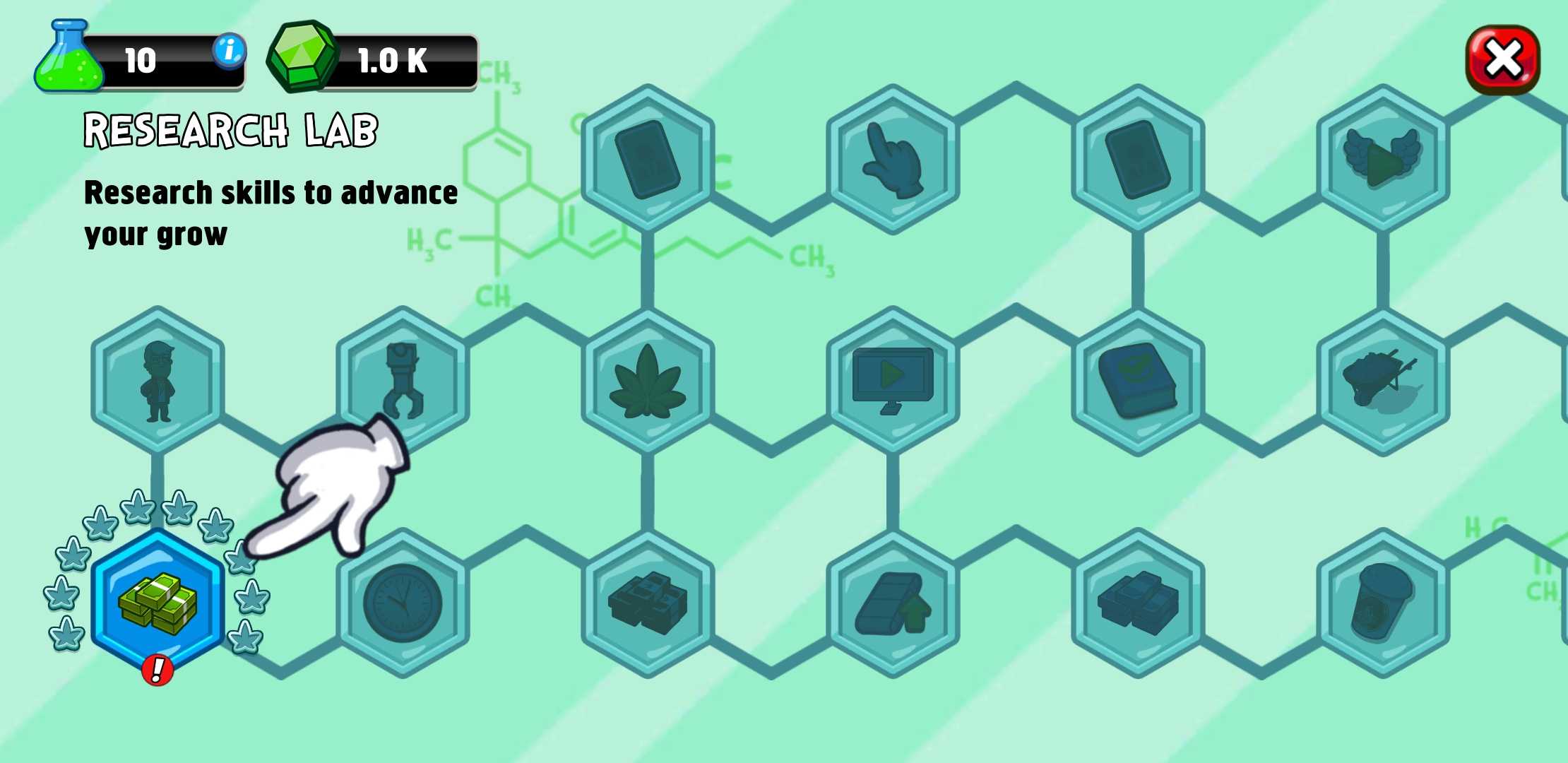 Each time you click an available Skill, you will be informed as to what the upgrade is capable of, as well as how many Research Points it will cost.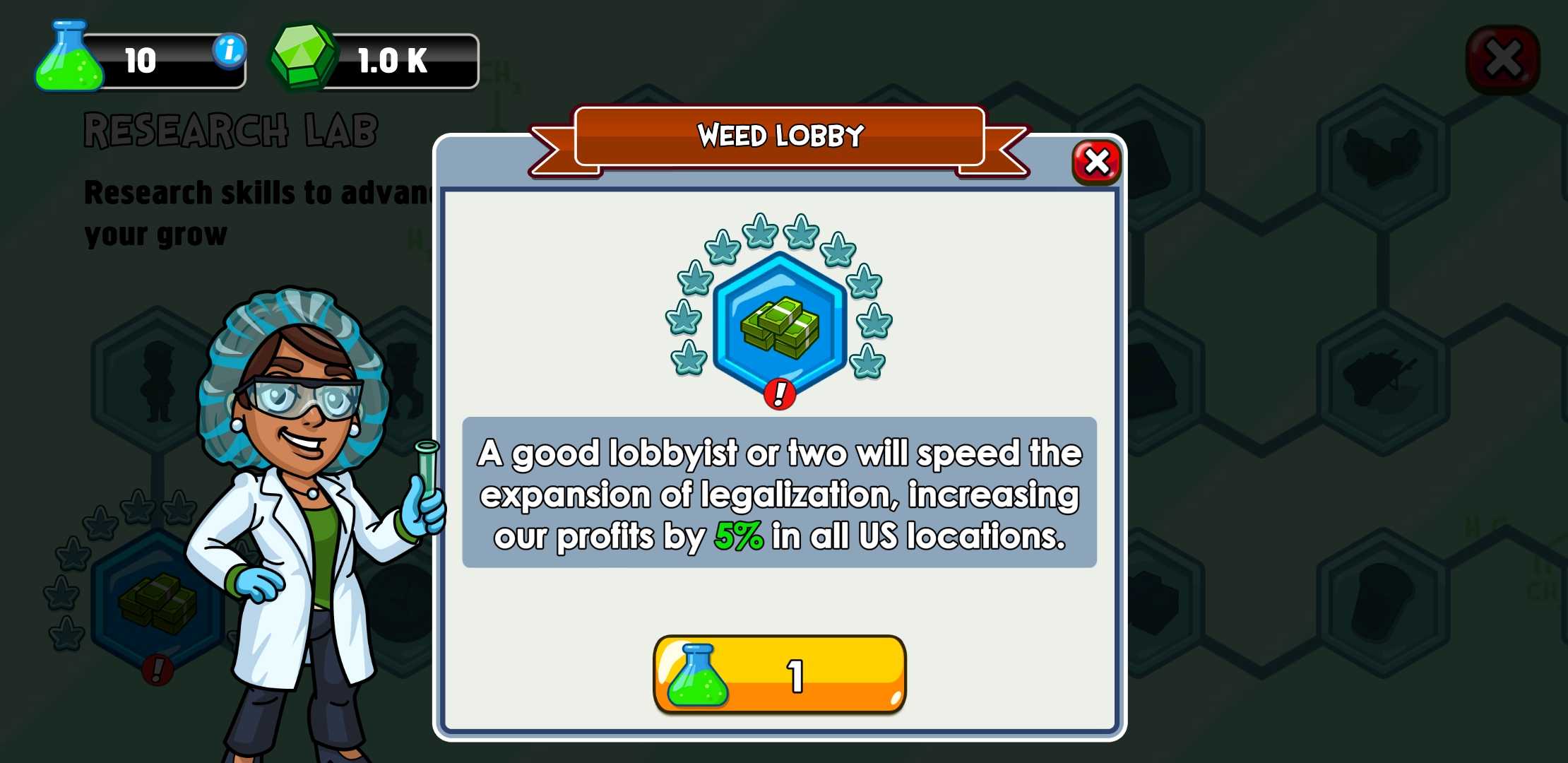 Should you feel the need to start fresh, there's also a tool for that! In the top-right corner of the screen you can hit the orange circle button to open to open the window shown below. Resetting the Skill Tree with cost 100 Gems, and return all your used Research Points back to you.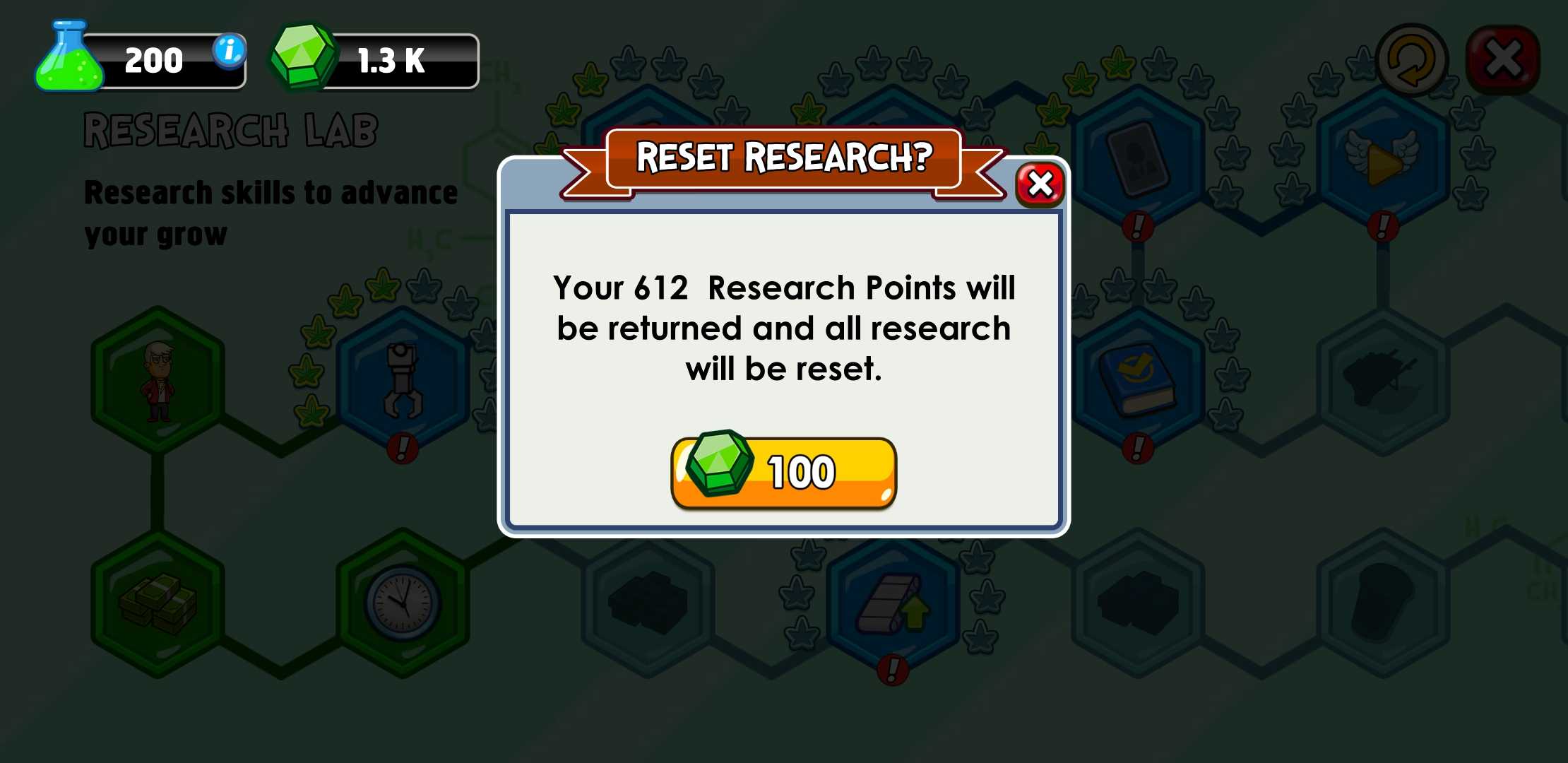 If you have any questions, or need help with your Research Points, please let our Support Team know!