Earning Free Gems Is Easy!
To open up the Offerwall, click the + icon located next to your Gem balance at the top of the game screen. This will open up your Gem Offers window, as shown below. Next, click the orange FREE button to open the Offerwall screen.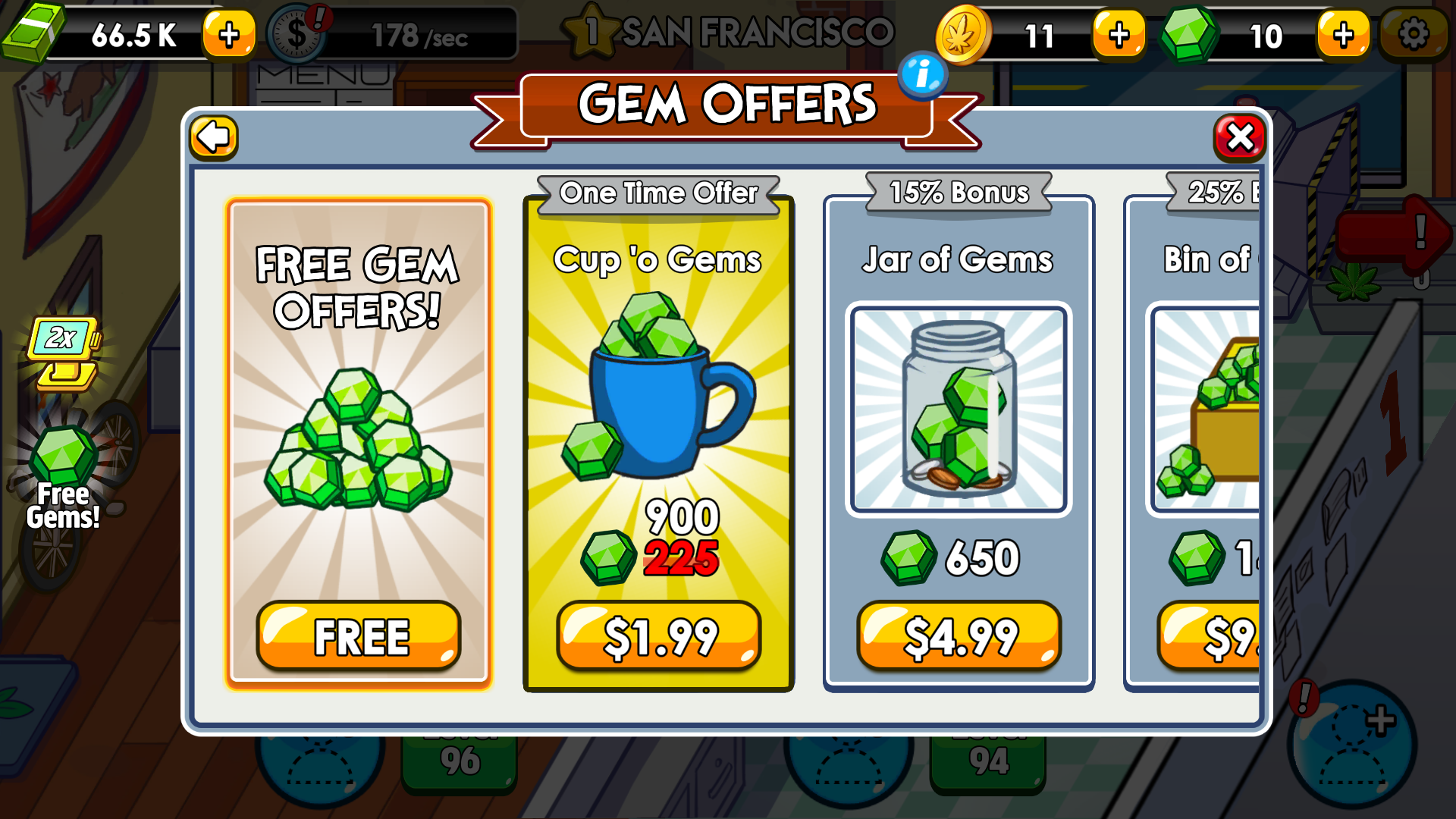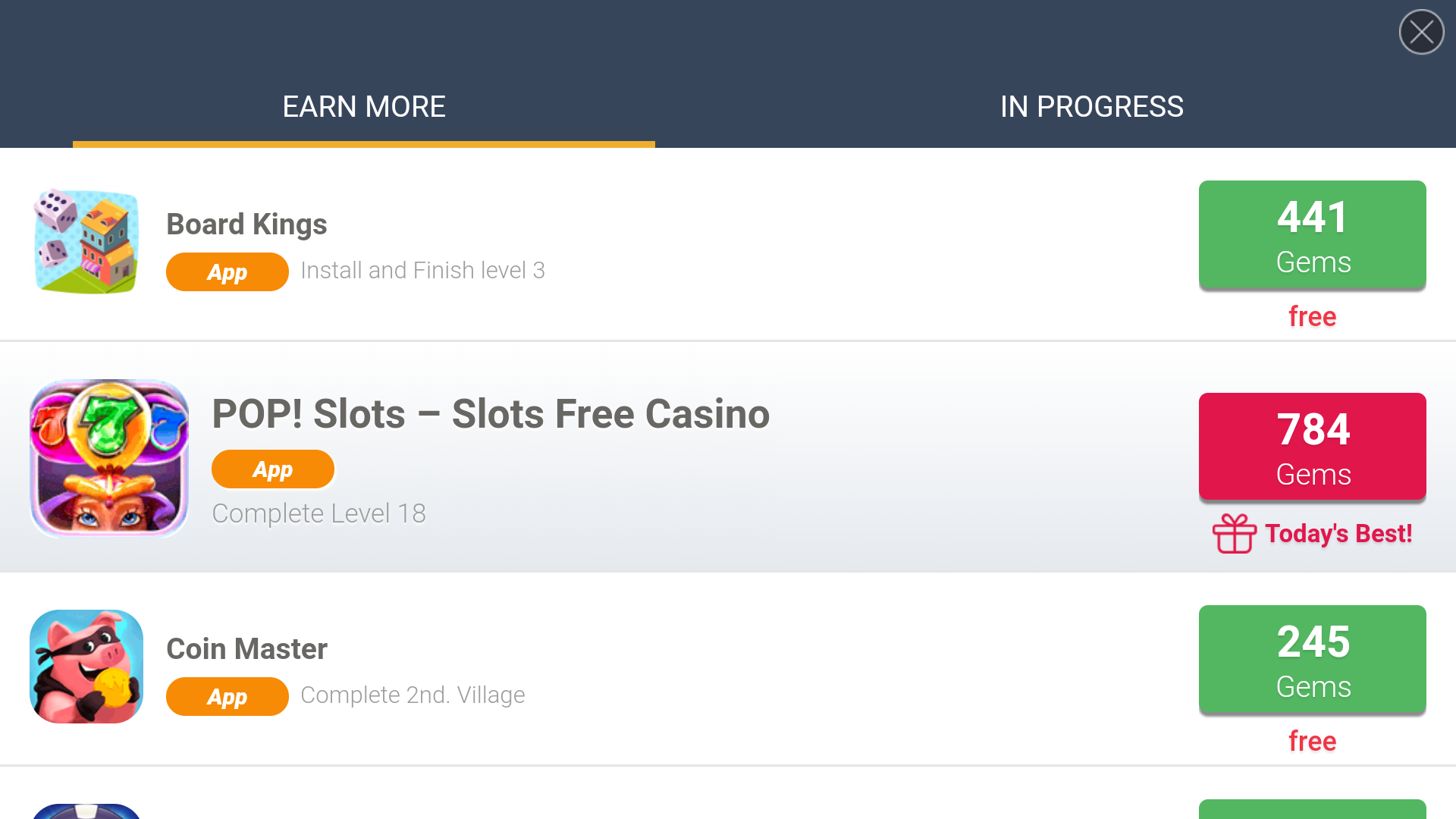 Once you've downloaded the app and fulfilled all the listed requirements you will receive the Gem amount listed for the offer you select.
If you would like to check your Offerwall progress, you can click the "IN PROGRESS" button on the right.
Should you not receive the Gem amount after fulfilling the requirements, click the "Missing Gems?" link at the bottom of the Offerwall page that appears when an offer is pending. This will show you a FAQ and a step-by-step process for claiming rewards. Also, this allows you to instantly open a ticket directly with the advertiser, automatically pulling in your relevant offer details to make the process as straightforward as possible.
*Please note that Gem payouts may sometimes be delayed up to 24 hours, as offers need to be verified before being awarded. If you continue to have an issue with the Offer system please contact us at support@metamoki.com